Eiffage Energía Sistemas, the Spanish subsidiary of the French group Eiffage, with more than 170 years of history and a turnover of €18.700 million per year, carries out its activity through various business areas, such as renewable energies and electrical infrastructures, installations, maintenance, electromedicine, construction and control systems. With a national implementation of more than 50 delegations, a turnover of around €675M and a workforce of nearly 4,800 employees; In addition, it has 9 subsidiaries, five international, Chile, Peru, Mexico, Jamaica and Colombia; and four based in Spain, Conscytec, Inelbo, EDS and Electromedical.
The Eiffage group focuses its strategic vision on the ecological transition and the low-carbon model.
Eiffage is a pioneer in its sector in calculating the carbon footprint and in publishing the GHG Emissions Report, integrating the transition to a low-emissions model.
Through the mobilization of all its teams to benefit from its strategic low-carbon plan, the Group sets as a global objective for 2030 the reduction of its internal emissions by 46% and external emissions by 30%.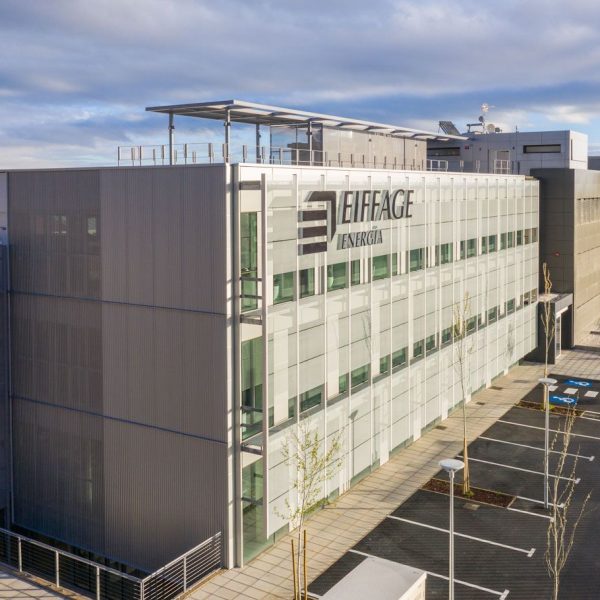 The positioning of Eiffage Energía Sistemas as a national and international benchmark in the sector has been possible thanks to our "know-how", acquired through an experience of over 30 years in the management and implementation of projects, a strong, multidisciplinary management team with wide national and international experience.
In short, we are a group with a team of professionals with extensive experience and expertise, with huge technical competence and a financial capacity that allows us to take on any national and international project.