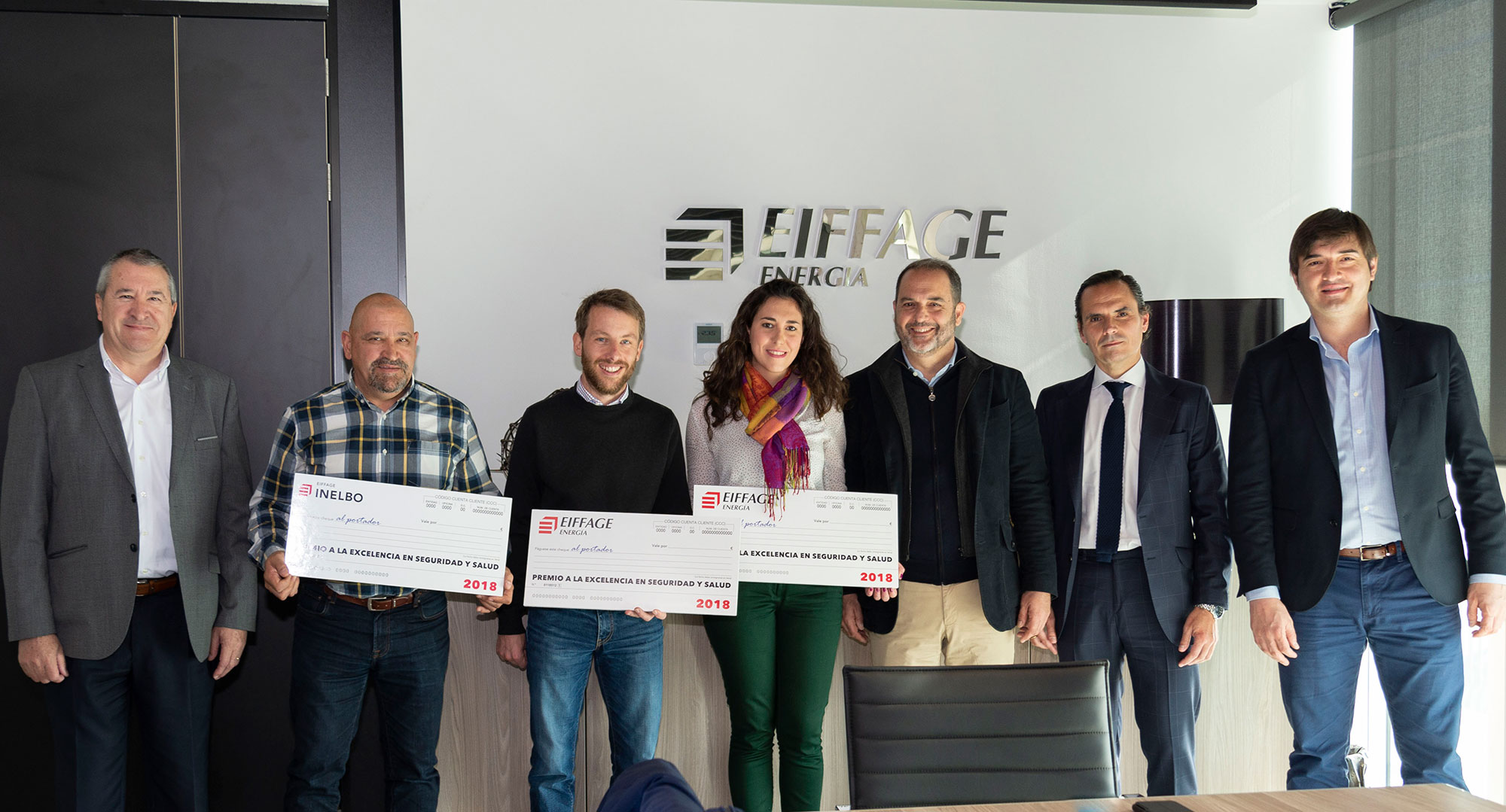 Awards for Excellence in Health and Safety
We have a program where we reward excellent conduct, from the point of view of health and safety at work for those company workers who are most exposed to risk.
With this, we are involving the various company managers in the task of conducting health and safety inspections for their production units, by conducting exhaustive inspections in order to reward the safest ones and to correct the conduct of those workers or groups who do not comply with the requirements for achieving excellence.
The purpose of these awards is to recognise the collective efforts of Eiffage Energía Sistemas's human team regarding compliance with security measures and reductions in local accident rates and, therefore, the national rates too.