EIFFAGE ENERGÍA has maintained the belief that the culture of quality and respect for the environment of a company are fundamental factors for its good performance over time and that only on this respect may it achieve its development and competitiveness. Our company, working in this direction, has obtained the AENOR Company Register Certificate, with the number ER-042/1/96 in accordance with standard UNE – EN ISO 9001:1994. This certification has been awarded after having subjected the Quality Assurance System of EIFFAGE ENERGÍA to strict audits performed by AENOR. We have been also awarded with the UNE – EN ISO 14001:2004 Certification on environmental management. Company Register Certificate, in accordance with standard UNE-EN ISO 9001, is an indicator that our working procedures comply with a quality standard, as it is integrated into the international network IQNET.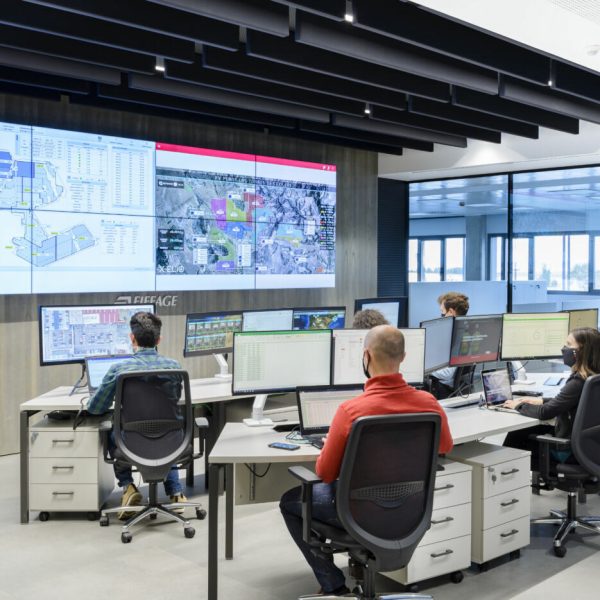 In the specific area of ​​Electromedicine, EIFFAGE ENERGÍA has implemented a Quality Management System for medical devices, recently certified in accordance with the UNE-EN ISO 13485 Standard for the management and maintenance of equipment for electromedical use in health centers. All these certifications are indicators of our determination to be a benchmark in management excellence, and confirm that our work procedures comply with internationally recognized standards, as they are integrated into the IQNET international network.
Similarly, the Eiffage Energía Comprehensive Maintenance Area has obtained the AENOR certificate for Quality Management and Environmental Management Systems for comprehensive maintenance activities (conductive, preventive, corrective and predictive) of facilities, equipment and infrastructure in the buildings of three Health Departments attached to the Department of Universal Health and Public Health of the Valencian Community, which include the Hospital Centers of Sagunto, Clínico-Malvarrosa and Orihuela, and their associated buildings.