Filomena. The storm currently ravaging our country has not prevented Eiffage Energía from guaranteeing electricity supply to our homes. The workers of the company's Electrical Distribution department perform essential work every day by maintaining the electrical power distribution grid to prevent outages or service failures. In addition, we support this work from the Zona Centro industrial maintenance department through the use of drones. Actions that reiterate Eiffage Energía's commitment to society and which we would be incapable of honouring without our employees and their strong dedication to service. In addition, the rest of the work has gone on "as usual" despite the consequences of Storm Filomena, as much of what we do has to continue in order to guarantee that everything functions normally.
Special recruitment of personnel
On 6 January the province of Albacete went into orange alert due to snow, with this rising to red the next day, an alert that remained in force until last Sunday. In view of this situation, the energy distributor of the Iberdrola group (I-DE) asked us to carry out a special recruitment action to hire workers to address this situation. It was necessary to establish extraordinary temporary bases in different locations in the province (La Roda, Almansa) which, together with the permanent bases in Albacete and Hellín, formed a network of resources and workers distributed throughout the province of Albacete.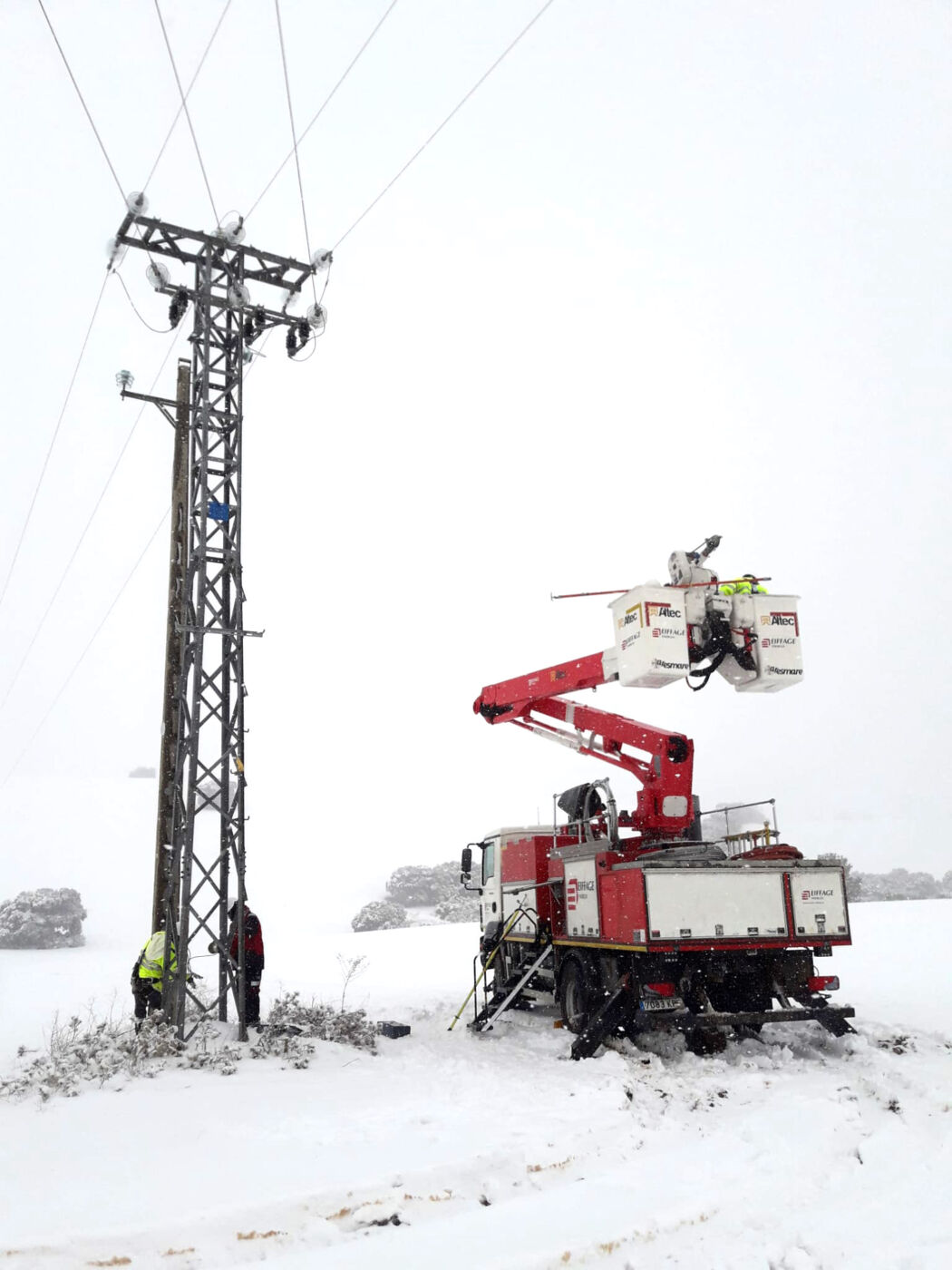 Incidents caused by "Filomena"
Almost all major actions were centred at and carried out from the Hellín base, as the most affected area was the Sierra de Segura (Yeste, Tus, Arguellite, etc.). There, since Thursday, 7 January, several localities have been without power. In total, a dozen transformer stations were affected, with approximately 300 contract holders without power. The initial action was to establish, by means of generators, a provisional supply to the towns of Majadacarrasca, Arguellite, Los Giles and Tejeruela. Subsequently, we carried out the definitive repairs in the affected grid, leaving all of them with normal service on Saturday, 9 January. These repairs were completed on Sunday, 10 January, with the actions of our workers in Miller (bordering the province of Jaén). There, with the support of the Iberdrola helicopter, a malfunction affecting several transformer stations was located. In the rest of the province, there were outages in the towns of Ossa de Montiel, La Gineta, El Bonillo, Balazote, Carcelén and, above all, in Albacete capital. The low-voltage network was severely affected, and there were numerous incidents, which were repaired by on-call workers.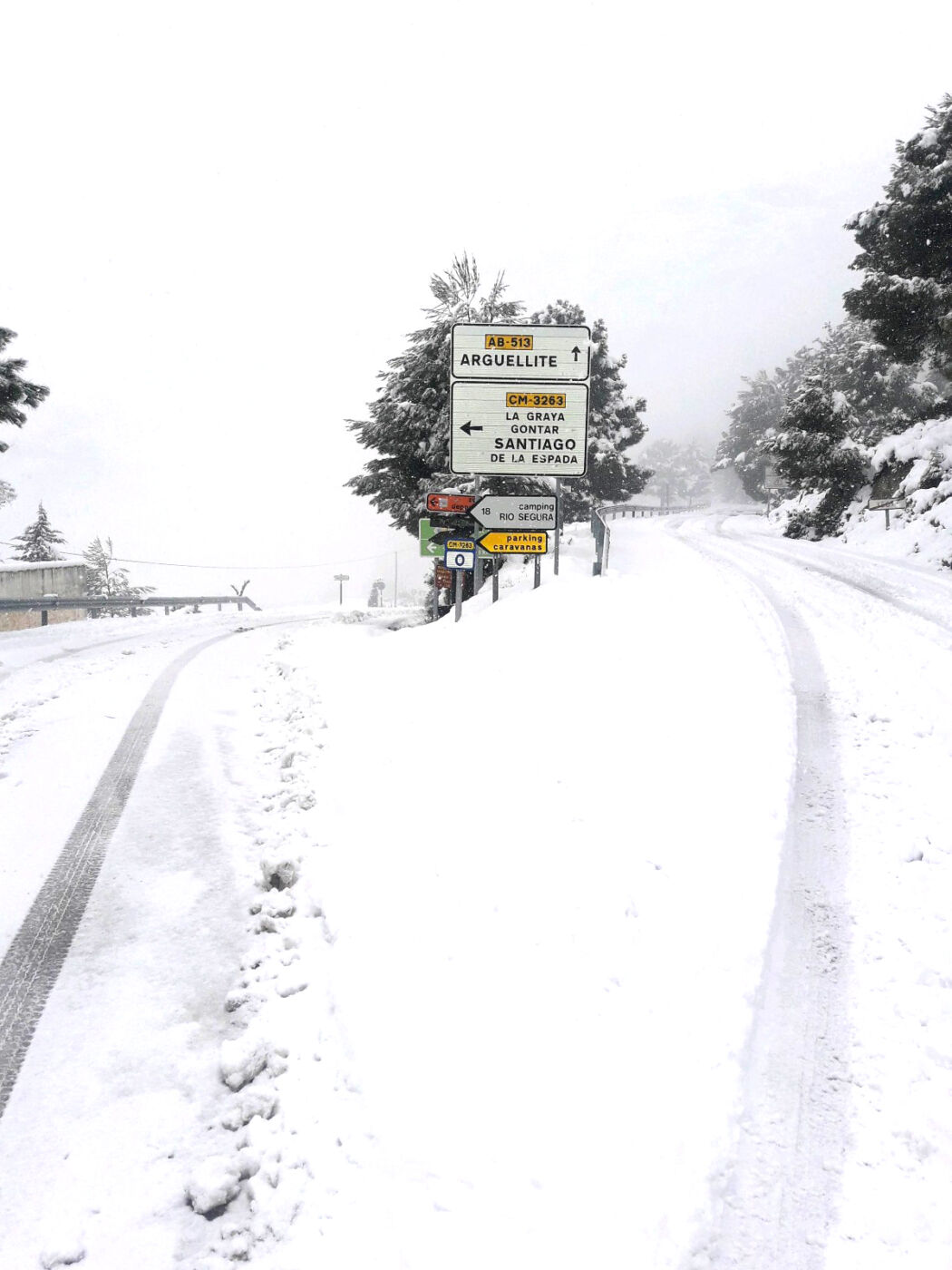 Live work in the province of Albacete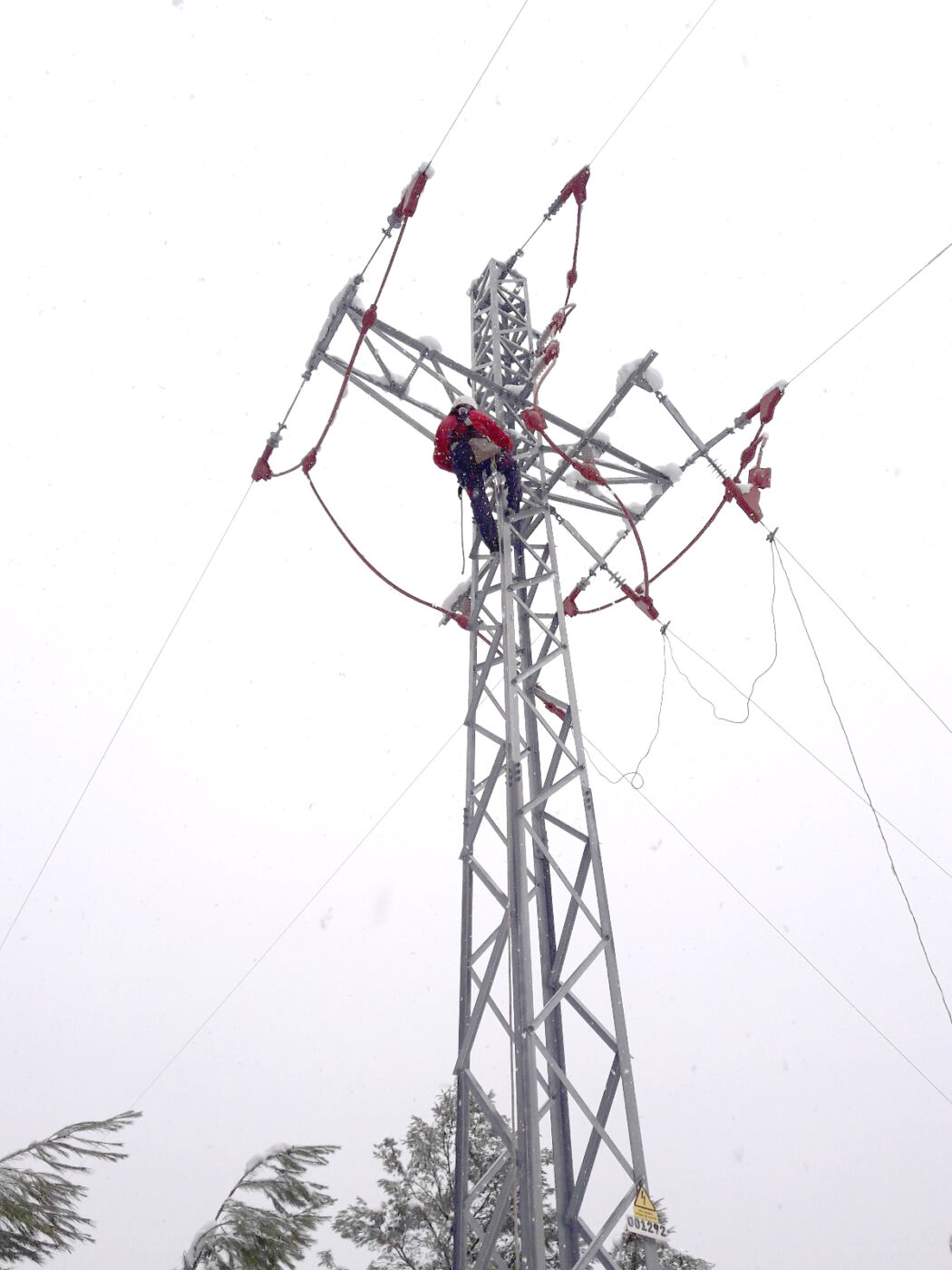 Inspection of HV lines, Cuenca.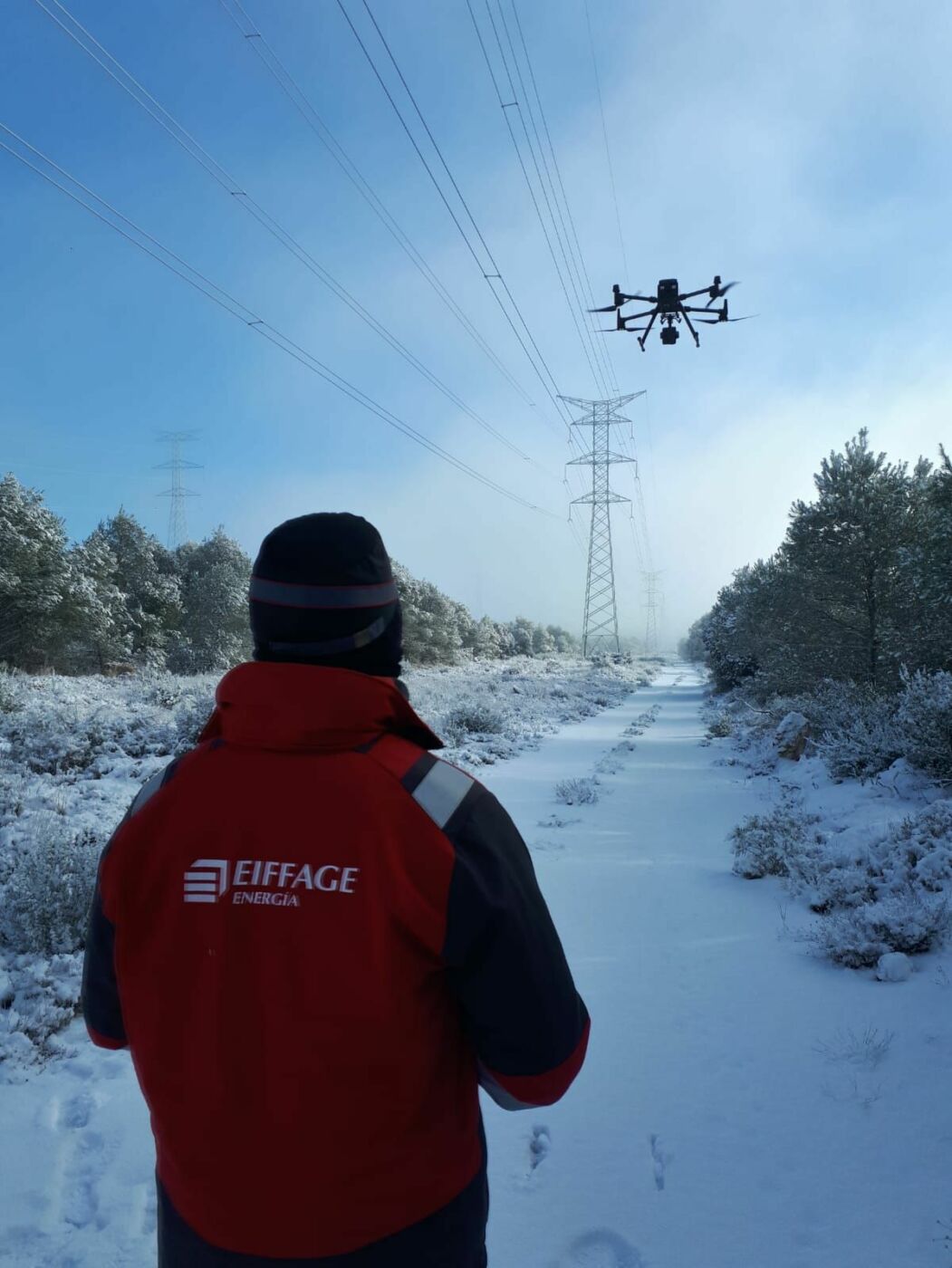 Inspection and maintenance of HV lines, Cuenca.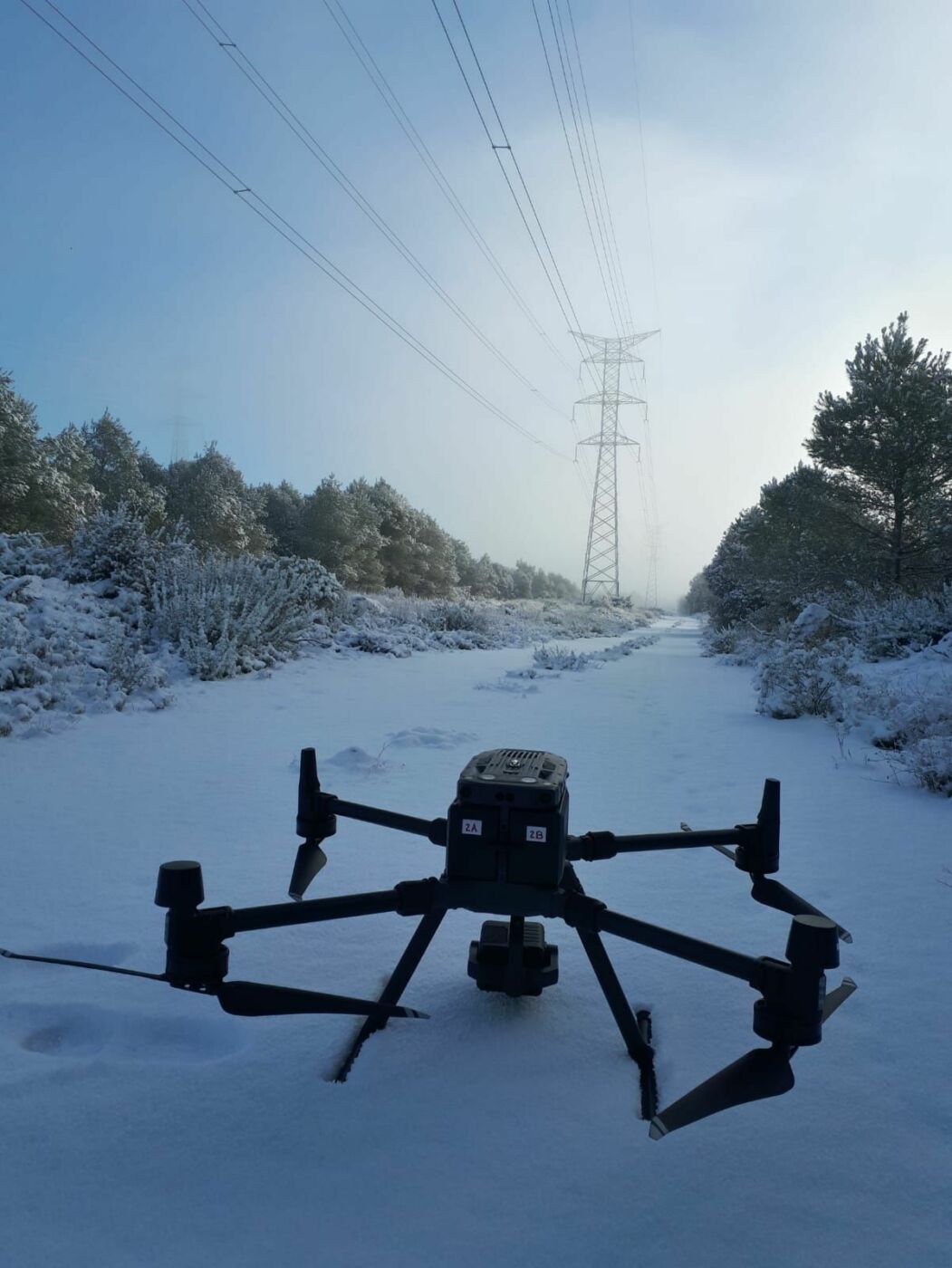 Eiffage Energía Headquarters (Albacete)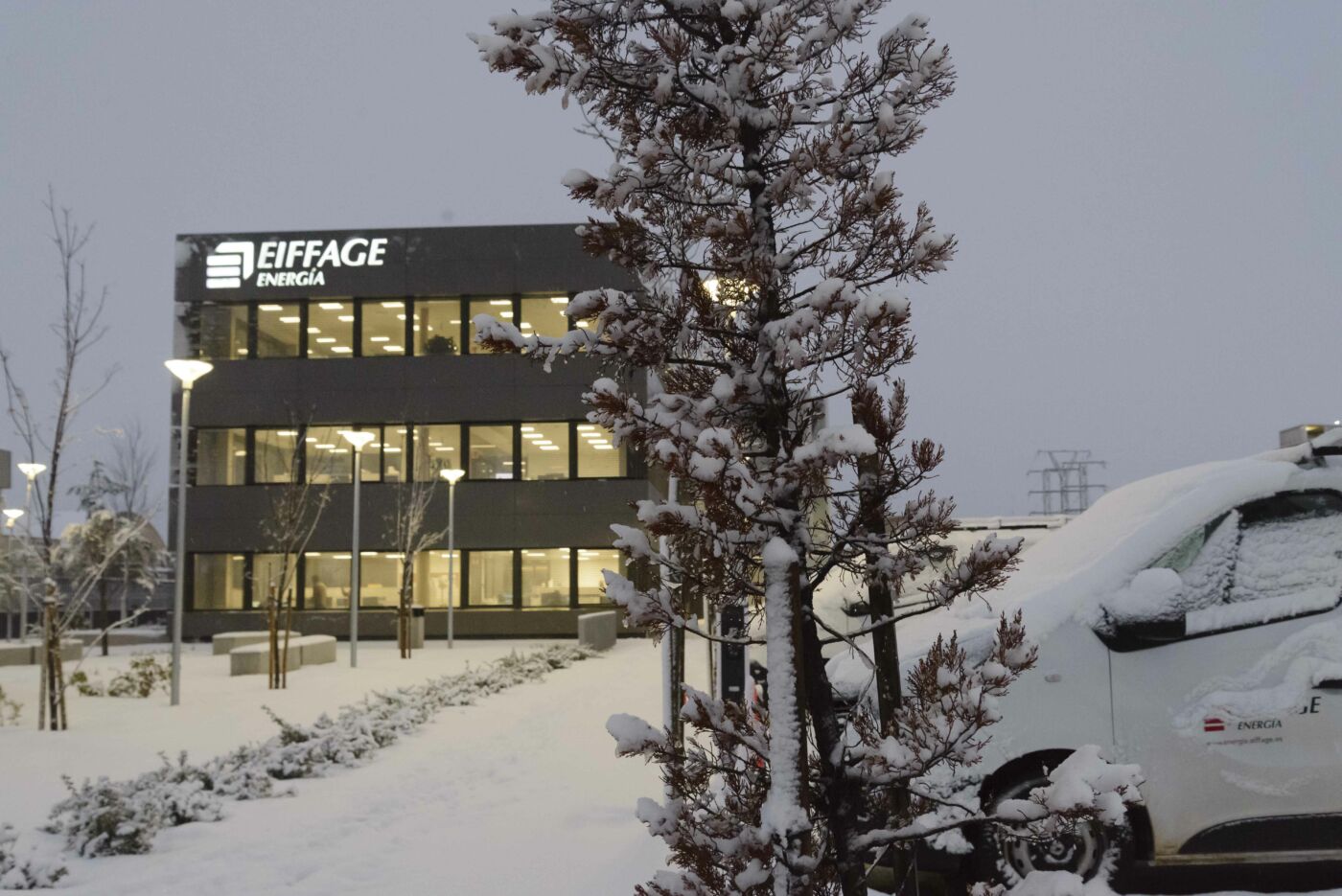 Eiffage Energía Headquarters (Albacete)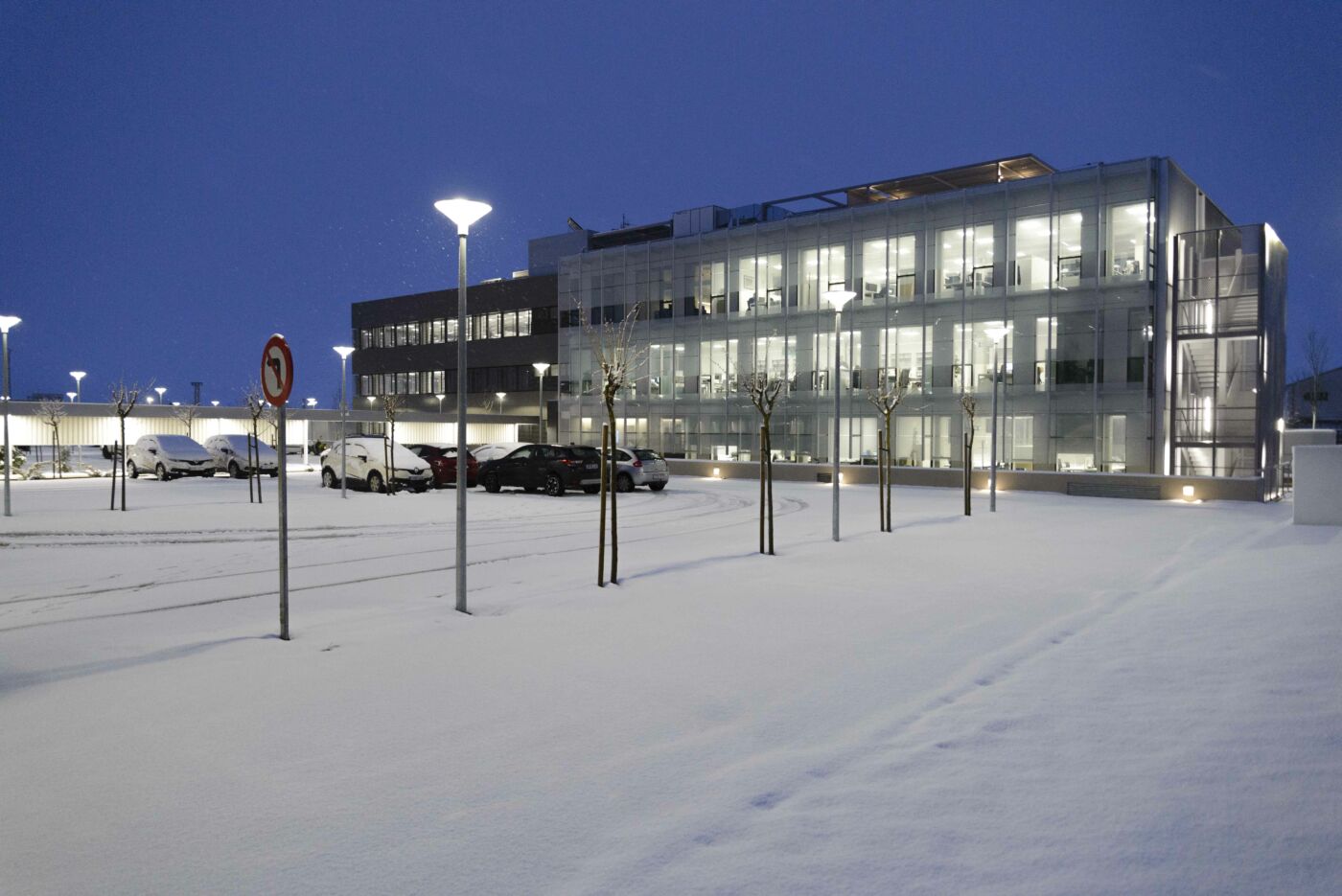 Photovoltaic plant Campanario, Bonete.
Campanario PSFV from the sky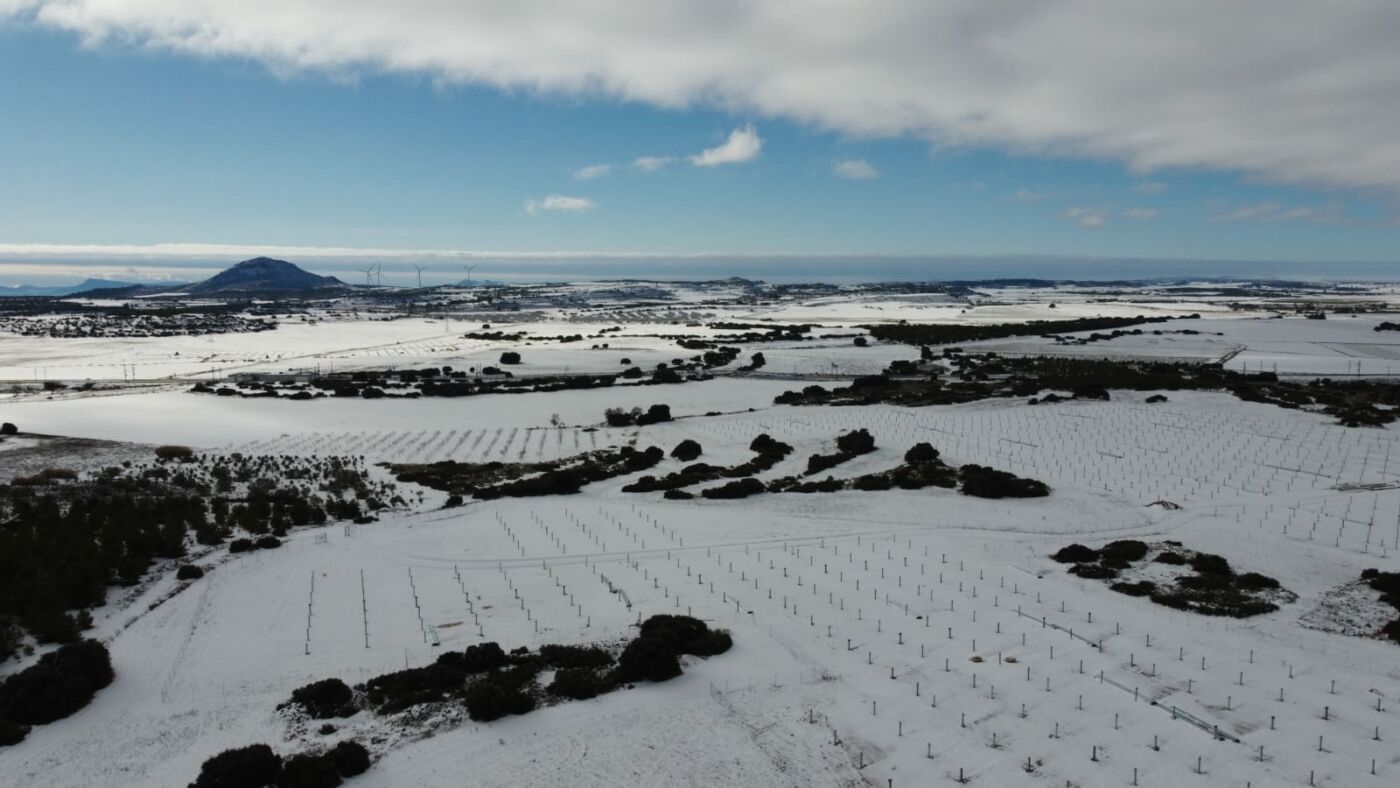 Olmedilla y Romeral PSFV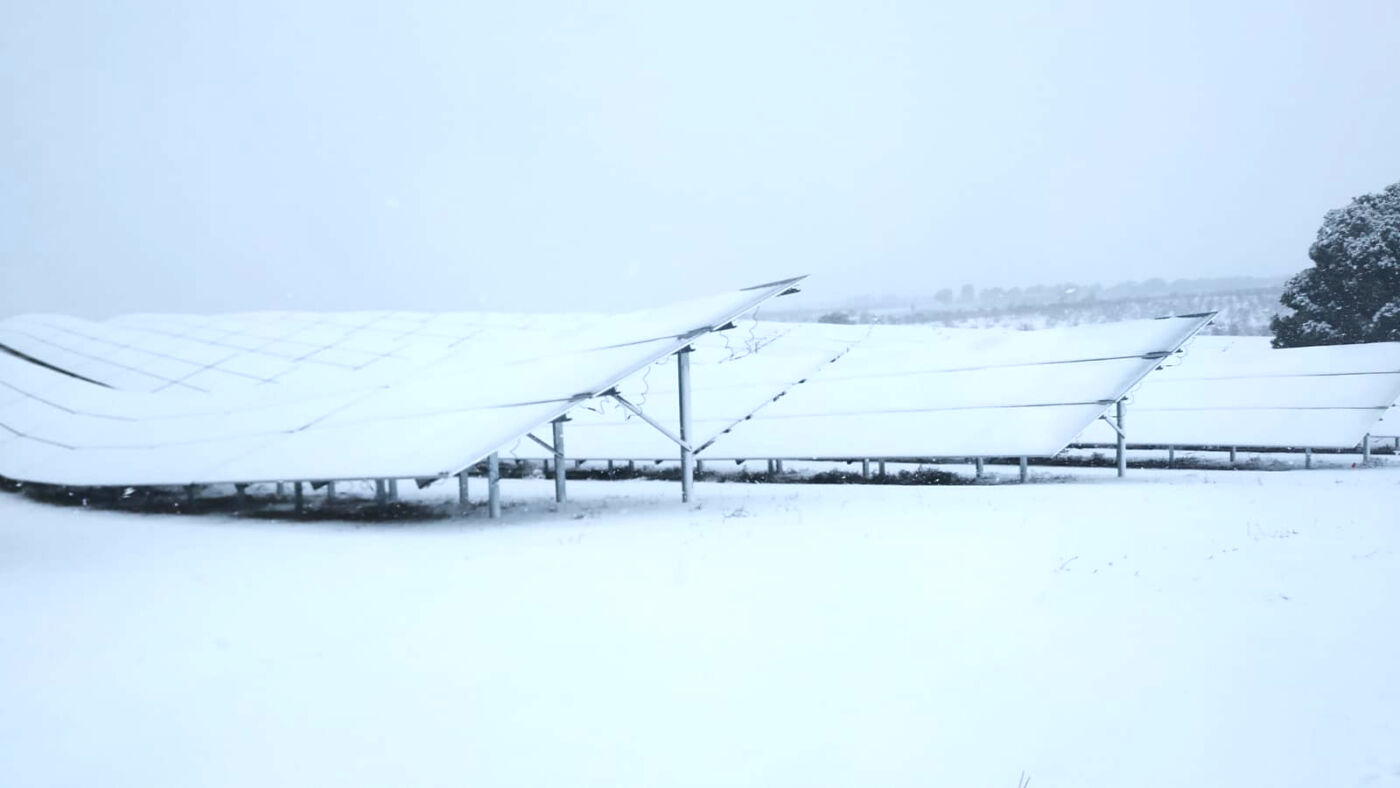 Olmedilla y Romeral Photovoltaic solar plant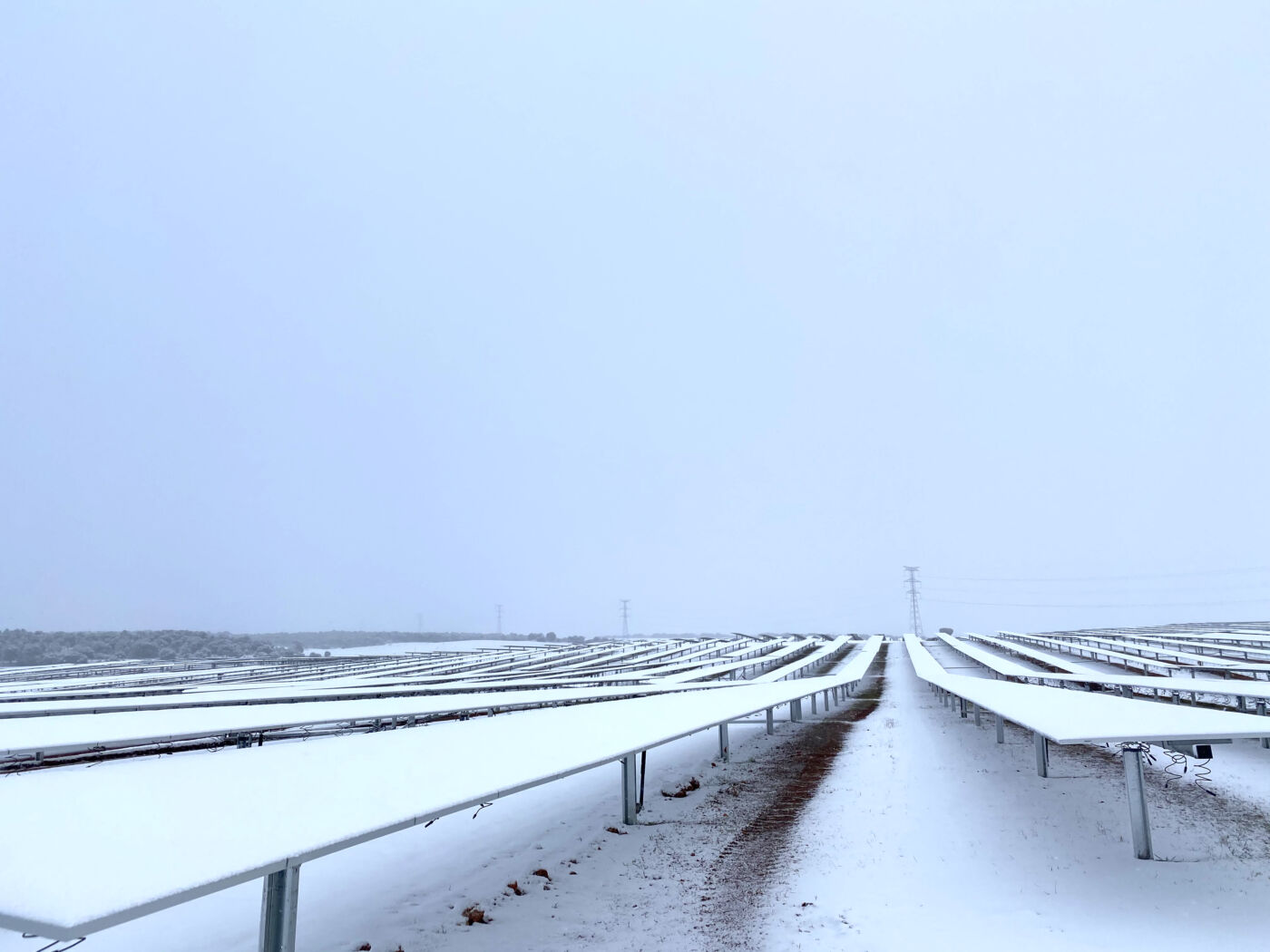 Repair of breakdown for Red Eléctrica, Salas Zone (Asturias)