We are installing the electrical system for the refrigeration building of Mercadona's new logistics centre in Almerim (Portugal). This project brings together medium and low voltage installations with other additional equipment: public address system, wiring, refrigeration installation, data network conduits, etc.
The refrigeration building occupies a surface area of 47,015 square metres and has an installed power of 2×2500 KVA 30/0.42kV.
Working for Mercadona since 2007
Through our subsidiary Inelbo, since 2007 we have been working on the facilities of Mercadona's logistics centres. The work of Eiffage Energía Sistemas consists of the maintenance of medium-voltage, low-voltage and special electrical installations.
Of particular note is the logistics block in Parc Sagunt (Valencia); the Sant Sadurni d'Anoia logistics centre; and we are also working on the logistics centres in Ciempozuelos, Abrera, Sant Esteve, Villadangos del Páramo, Vitoria, Zaragoza and San Isidro.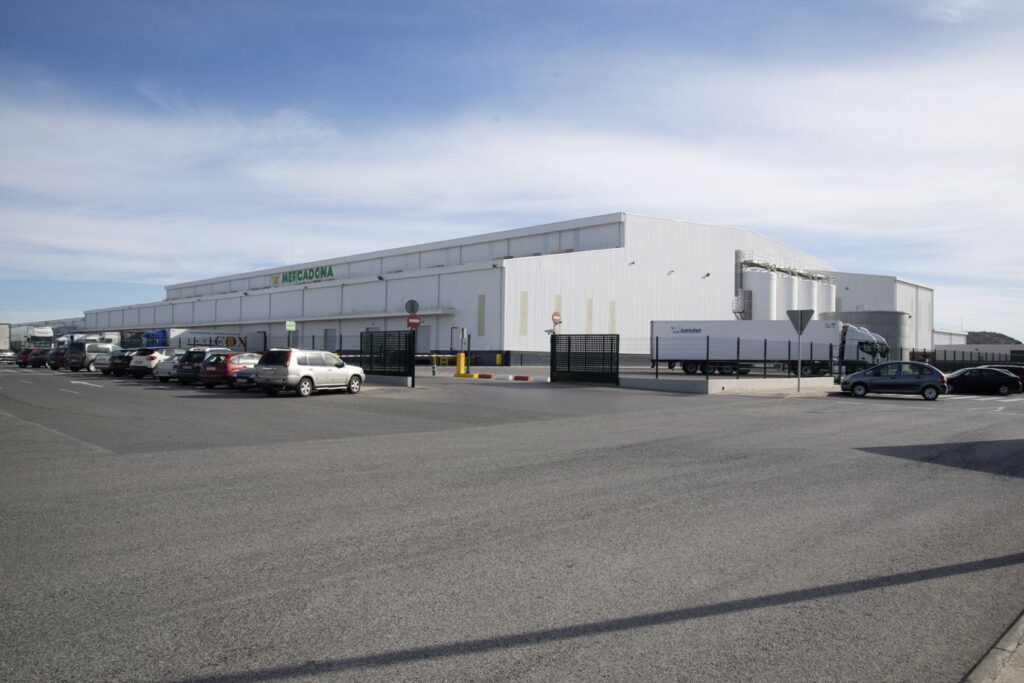 Logistics centres in operation
Also worthy of mention are the logistics blocks in Abrera (Barcelona) with a surface area of 95,000 m2 and a power of 30.7 MWA, one of the benchmarks for this type of facility; Ciempozuelos (Madrid), Villadangos (León), Guadix (Granada); Povoa de Varzim, in Porto (Portugal), Villadangos (León), and Vitoria.
We have also carried out the installations at the Colmena online logistics centres in Zona Franca (Barcelona), Getafe (Madrid), Alicante and Zaragoza.
The Colmena online logistics centres are smaller logistics centres for handling online sales. Mercadona has three of these centres, two of which we installed through Inelbo.