Calypo-Fado WWTP. The President of Castilla-La Mancha, Emiliano García-Page, has in officially opened the Wastewater Treatment Plant (WWTP) of the Calypo-Fado de Casarrubios del Monte Housing Estate (Toledo). A project constructed by Eiffage Energía Sistemas as part of a Joint Venture with Eiffage Infraestructuras and Entorno Obras y Servicios S.L.
The event was attended by our colleague Iván López Tolosa, head of the Installations Department for the central zone.
This infrastructure, which replaces the two former waste water treatment plants after they were demolished due to their deterioration, is co-financed with Feder funds.
The new treatment plant will benefit some 2,000 people in the housing estate, and indirectly many more inhabitants located in the Tagus river basin district due to the improved water quality.
Calypo-Fado WWTP
Once commissioned, this treatment plant will serve an excellent environmental function, as it will eradicate projects caused by poor treatment and improve the environmental quality of the River Tagus.
The treatment plant has the capacity to handle a volume of wastewater of around 2,654 cubic metres per day.
Other WWTPs
Through its installations department Eiffage Energía Sistemas has participated in the construction of other WWTPs.
Thus, emphasis should be placed on the waste water treatment plants in the districts of Sisante, Casas de Benítez and Pozoamargo, in the province of Cuenca. A project developed to provide more than 2,900 inhabitants with the best service. The latest wastewater treatment and purification technologies were used, to ensure that the water is discharged into the river under the best conditions.
Other such activities include the expansion and improvement of the Velilla del Rio Carrión WWTP in Palencia; or the project to adapt installations for the installation and connection of new blowers at the Valladolid WWTP.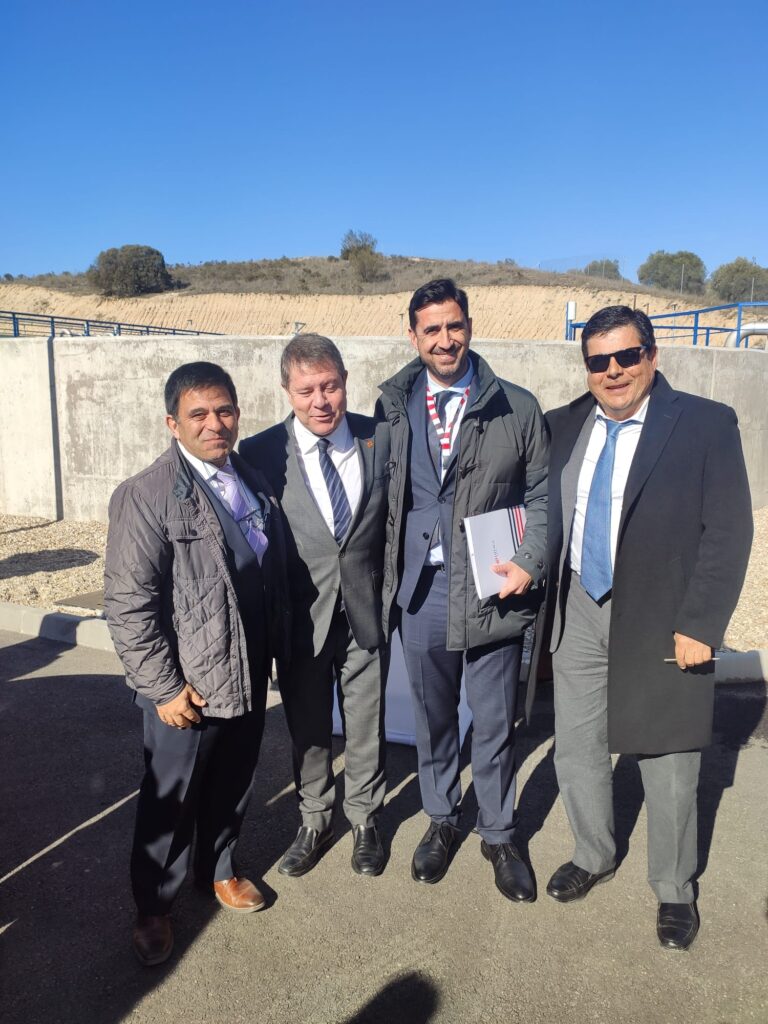 The new in media