Energy transition. On 13 and 14 December 2022, we participated as the main sponsors in the 3rd Congress of Industrial Areas of the Valencian Community, organised by FEPEVALwhich took place in Alicante. The conclusions of this successful meeting have recently been published.
A meeting that brought together speakers from all over Spain, to present good practices on the integral management of business areas.
In this sense, through the development of Management and Modernisation Entities (MME) in the business parks of the Valencian Community, the congress has contributed to promoting a culture of quality in business areas. It has done so by implementing its functionality in areas such as industrial symbiosis; energy efficiency; security and emergency plans; and sustainable mobility. In short, competitive, sustainable and inclusive business parks.
Sustainability as a strategic part of the business fabric
The CEO of Eiffage Energía Sistemas, José Manuel Martínez, was in charge of presenting the opening speech, entitled "Sustainability as a strategic part of the business fabric", given by Ana Lafuente, director of i-DE (Iberdrola) in the Eastern Region.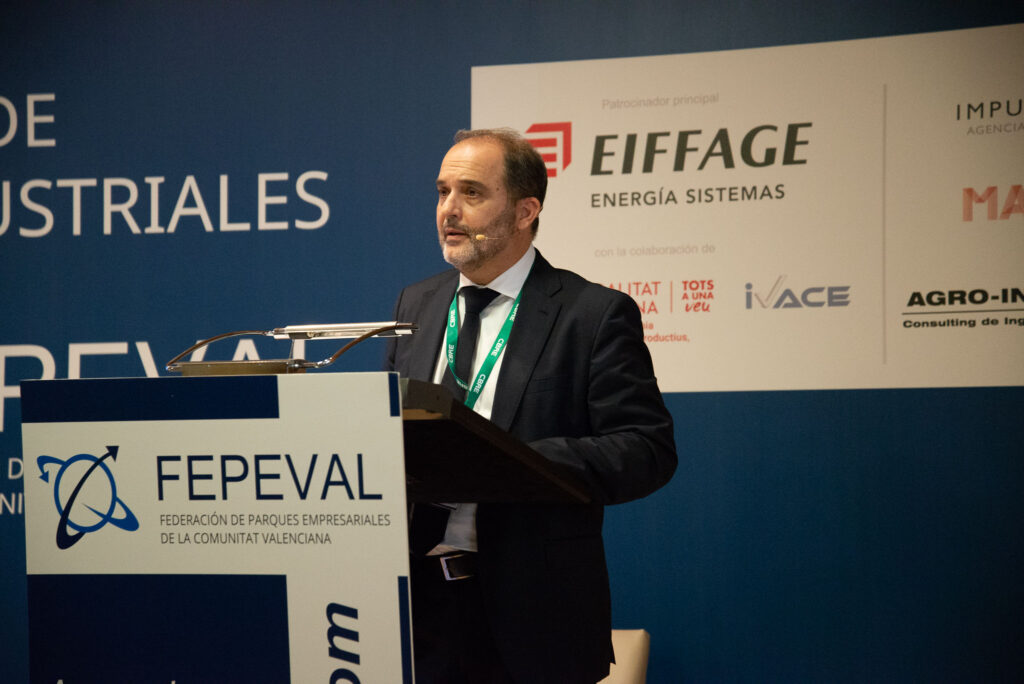 Lafuente said that "companies must be sensitive to and responsive to the needs of the environment in which they operate; therefore, they must initiate the energy transition through the use of renewable energies."
This is something we do at Eiffage Energía Sistemas by promoting smart, sustainable, energy self-sufficient, collaborative and efficient management models for industrial areas and leading the way towards decarbonisation of the economy and the energy transition.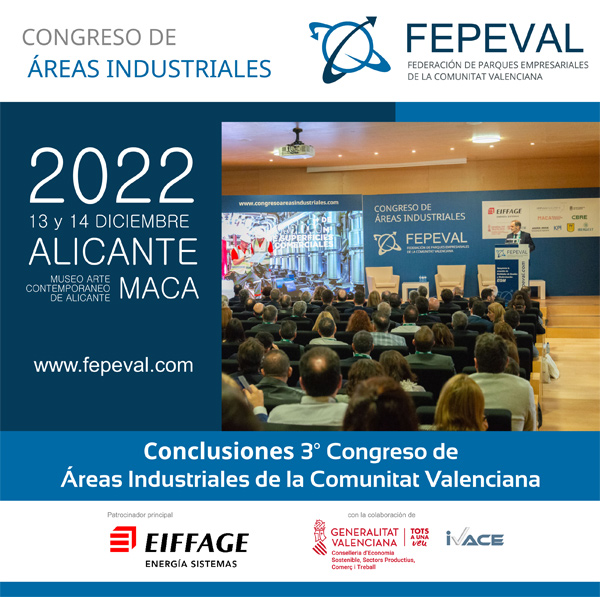 Energy transition
The energy transition was the focus of one of the round tables at the congress titled "Energy transition and LECs in business parks," at which Ramón Gero, head of Synergies and Innovation at our Department of Sustainability and Transversal Innovation (DSIT), was one of the participants.
During his speech, Ramón Gero stated that "Eiffage Energía Sistemas focuses on the energy transition of companies and business sectors to ensure that they are sustainable. To this end, it provides solutions such as low-carbon construction, sustainable transportation, and the use of renewable energies."
Regarding Local Energy Communities (LECs), Gero indicated that "they are a group of agents who come together and jointly decide to promote energy efficiency actions and renewable energy projects."