Our CEO and managing director of Eiffage in Spain, José Manuel Martinez, attended the 3rd Congress of Industrial Areas of the Valencian Community in Alicante. A congress organised by the Valencia Community's Federation of Business Parks (FEPEVAL), of which we are the main sponsors.
Martínez introduced Ana Lafuente, Iberdrola's i-DE director for Valencia and Murcia, who delivered the opening address.
During his speech, the CEO of Eiffage Energa Sistemas stated, "It is necessary to create conditions that strengthen the industrial ecosystem. Strategies designed to increase competitiveness, based on innovation, specialisation, internationalisation, and environmental friendliness."
Industrial ecosystem
Speakers from all over Spain took part in this congress, which was held on 13 and 14 December, with presentations on best practices in the integrated management of business areas. Through the development of Management and Modernisation Entities (MME) in the business parks of the Valencian Community, it aims to promote a culture of quality in business areas.
The objective is to implement its functionality in areas such as joint waste management, collaborative energy transition, transformation of industrial spaces, sustainable and smart mobility, etc.
Sustainability
In this context, José Manuel Martínez explained that there is a clear relationship between the growth of an economy and the weight of its industrial sector. This leads to high quality and stable jobs, wage levels, export levels, economic stability and thus sustainability.
According to Martinez, "it is therefore necessary to promote smart, secure, energy self-sufficient, collaborative, and effective management models for business areas". This has the effect of enhancing quality of life by incorporating these standards into the urban ecosystem as a whole.
As detailed by Martinez, the industrial areas must contribute to the industry's sustainability challenges through the following courses of action:
Efficient management and conservation
Decarbonization
Circularity. Circular Economy
Urban mobility and transport
Quality of life. Air quality and safety
Energy independence
"In the current environment, it is essential to be more assertive with policies that promote the much-needed energy independence to which businesses should aspire. Greater self-sufficiency and control over operating costs. Without relying so heavily on external circumstances," said our CEO.
Environmentally beneficial policies and strategies that reduce greenhouse gas emissions and combat climate change. Consequently, there is an exceptional opportunity to become more sustainable.
This means taking action in several areas that should be included in the strategic energy vision of any organisation: energy efficiency; electrification of processes and mobility; and local renewable generation through self-consumption.
Energy transition
As a driver of energy transition and sustainability strategies, Eiffage Energía Sistemas focuses its vision on the ecological transition and the low-carbon model. We offer solutions that enhance energy autonomy, thereby minimising exposure to uncertainty.
Specifically, and within the business environment, Eiffage Energa Sistemas is working on energy-related benchmark projects in different corporate areas. It does so based on the model of local energy communities, with an integral approach that includes distributed renewable generation, sustainable mobility, energy efficiency, and the circular economy. With a multidisciplinary approach and with all our capabilities.
Eiffage Energía Sistemas
José Manuel Martinez made reference to the change of the company's commercial brand name, which now includes Sistemas in addition to its original version. "This change underscores our vocation as a facilitator and provider of integrated solutions". All of the company's offerings revolve around sustainability as the leverage behind all of its activities.
"We are in a constant state of evolution. Through innovation, digitalization, training, and financial management, we aim to accompany our customers through the energy transition", emphasised Martínez. "So that they can make progress with their decarbonization processes and enhance their corporate reputations", he added.
Collaboration of all parties involved
As a concluding thought, the CEO of Eiffage Energa Sistemas stated, "On this path, it is essential for all of the parties involved to collaborate. A key role in this collaboration is played by companies in the energy sector. And, very significantly, electricity distributors and grid managers. They enable the coordinated and orderly growth of the distributed energy resources we are promoting".
Ramón Gero, head of Corporate Synergies and Innovation for Eiffage Energa Sistemas in the area of Sustainability and Multidisciplinary Innovation, also participated in the Congress at one of the discussions devoted to the subject of Energy Transition and LECs in business parks.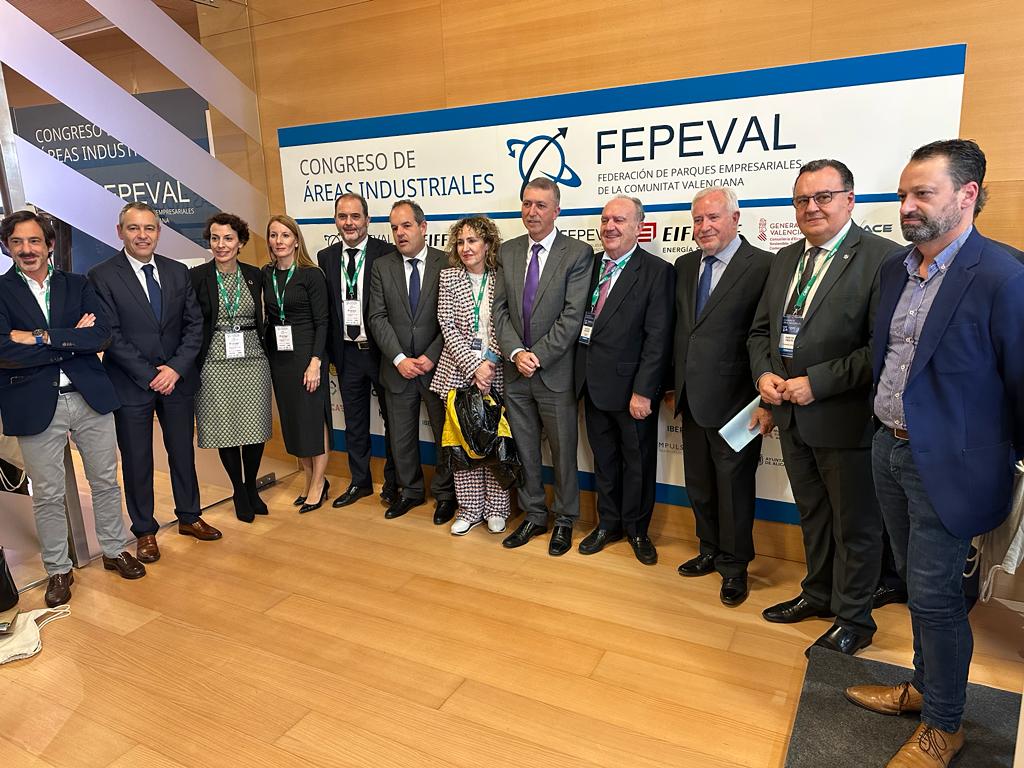 News in the media