For MERLIN Properties we are gong to carry out the refurbishment of building 1 of the ÁTICA Business Complex at Avenida de Europa no. 26 in Pozuelo de Alarcón (Madrid). 
This project will be executed thanks to the coordination between the Facilities and Refurbishment departments.
The project includes general refurbishment works and communal areas, as well as mechanical installations (air conditioning, plumbing and fire extinguishers), and electrical, special; and control installations, with the aim of achieving LEED ORO and WIRED SCORE certifications. 
The installations have been designed by FSL Ingenieros based on the criteria of maximum flexibility. The aim is to allow future tenants to adapt the spaces to meet their own needs.
A new project that represents a challenge for Eiffage Energía, in which it has to ensure quality excellence, coordinate different departments and meet the deadline committed to with MERLIN Properties.
This will also allow us to collaborate with their project to create a business ecosystem with common spaces, services, technology and culture. It is a project designed to offer advantages, improve the experience and, in short, contribute to the development of the people who work at these facilities. 
Facilities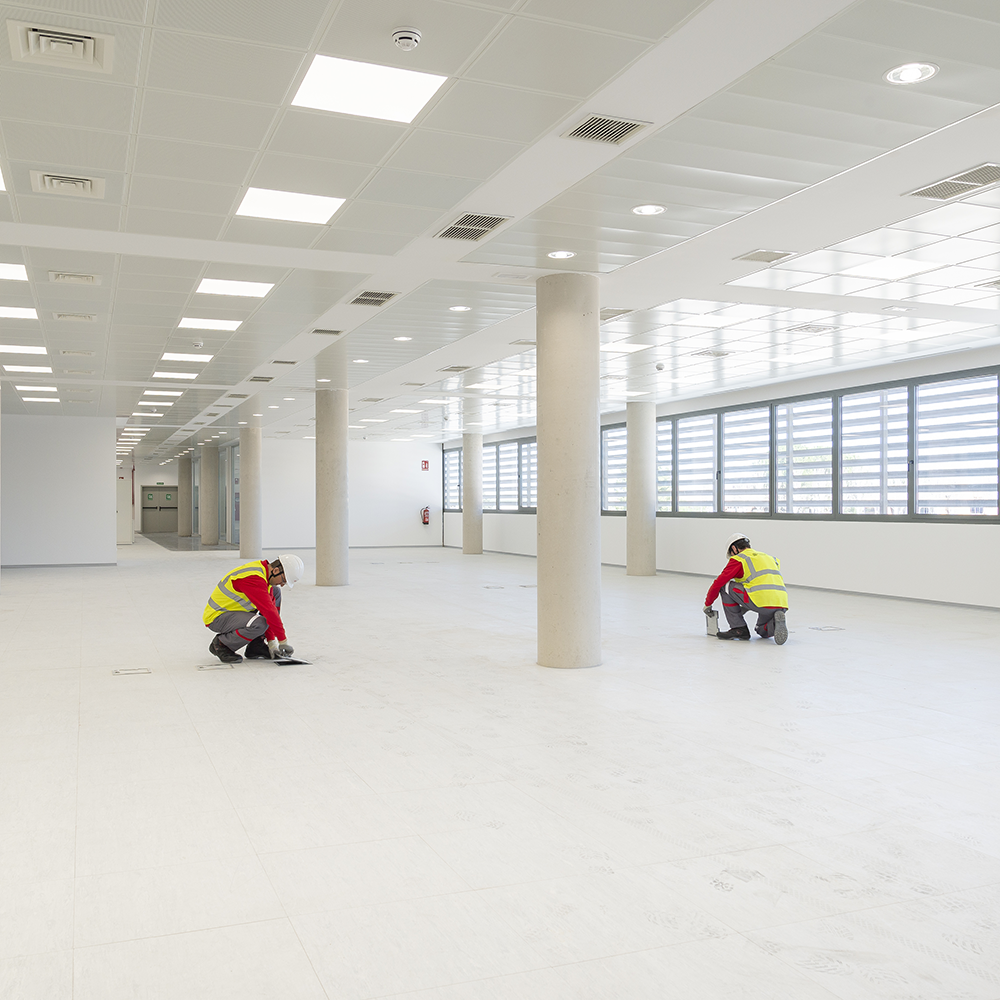 We carry out installations in all types of unique buildings: hospitals and health centres; public and administrative buildings; educational and university centres; public places such as theatres, museums, cinemas, etc.; sports facilities, airports and prisons; hotel resorts and residences; shopping centres; as well as all types of industrial buildings (industry, factories, logistics centres, waste water treatment plants, cogeneration plants, etc.).
Our multidisciplinary teams of professionals are responsible for carrying out projects covering all types of electrical, mechanical and special installations. Our company is a leader, both in the execution of major projects or unique projects, due to the group's significant technical and economic capacity, and in all types of smaller facilities and projects.
Our extensive infrastructure and broad network of local offices allows us to carry them out at very competitive prices, offering our customers a very approachable and high-quality service.
According to the latest figures, we have installed more than 500 MW of power, over 7,000 switchboards and in excess of 350,000 light fittings.
Renovations and refurbishments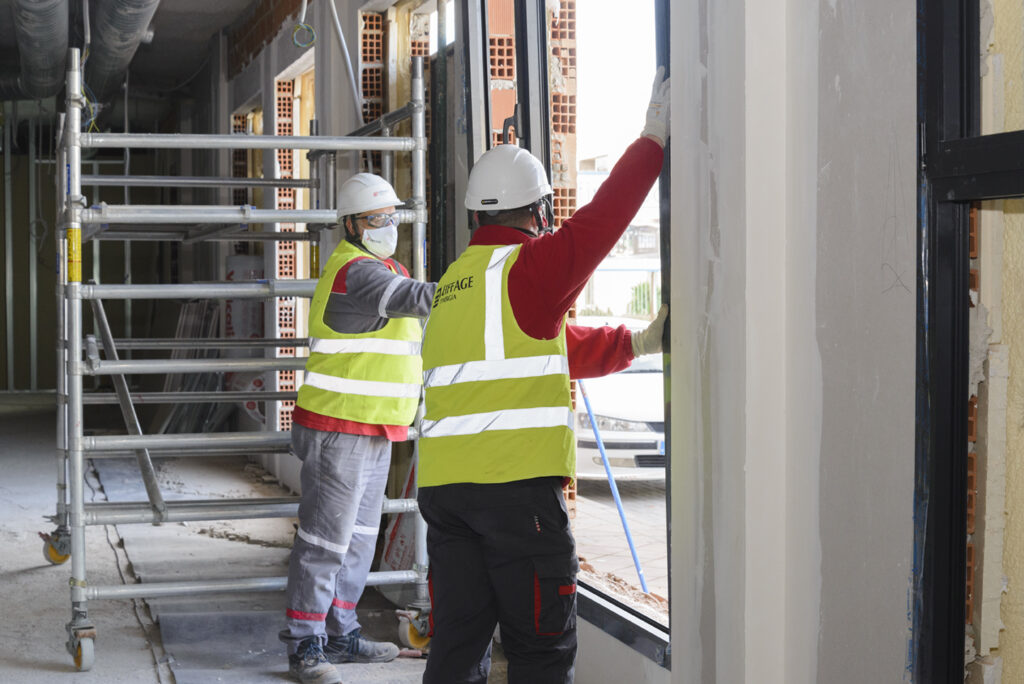 The renovations and refurbishment activity is a line of business that is directly linked to Eiffage Energía's Construction and Installations areas. The business mainly involves work in existing buildings and structures.
This activity has long existed as an independent line of work in the construction sector. 
This activity includes the adaptation and completion of buildings or their refurbishment. Also, technical advice and service, the conservation of building lots, vacant buildings and homes. 
Comprehensive renovation, as with this project, and the refurbishment of commercial premises, offices, homes and industrial bays are also part of this activity.
At Eiffage Energía we have a national organisation and a multidisciplinary working group, made up of architects, technical architects and industrial engineers with many years of experience in the sector. 
As a result, we offer our customers "turnkey" projects that can include engineering, construction management and health and safety coordination according to their needs.