Eiffage Energía was the company that built the substation and the 400-kV line connection of the Valdesolar photovoltaic plant. A plant developed by Repsol in Valdecaballeros (Badajoz). The substation is scheduled to be operational by the end of this month.
This is one of the most important projects completed by our High Voltage department in EPC mode. It was built on a 18,600-square-metre site and had a budget of over 9.3 million euros.
Technical challenge
The substation serves the Valdesolar photovoltaic plant, which has a capacity of 206.24 MW. It has two 400/30 kV transformers, each with 130 MW of power. It is a ring-shaped substation that can be upgraded to a switch and a half.
This was a technical challenge, as it is not a standard solution in substations. It can be said that this a "tailor-made" solution to the customer's requirements.
Teams from different disciplines participated in the construction. Between 50-60 workers were employed in some of the phases of the work.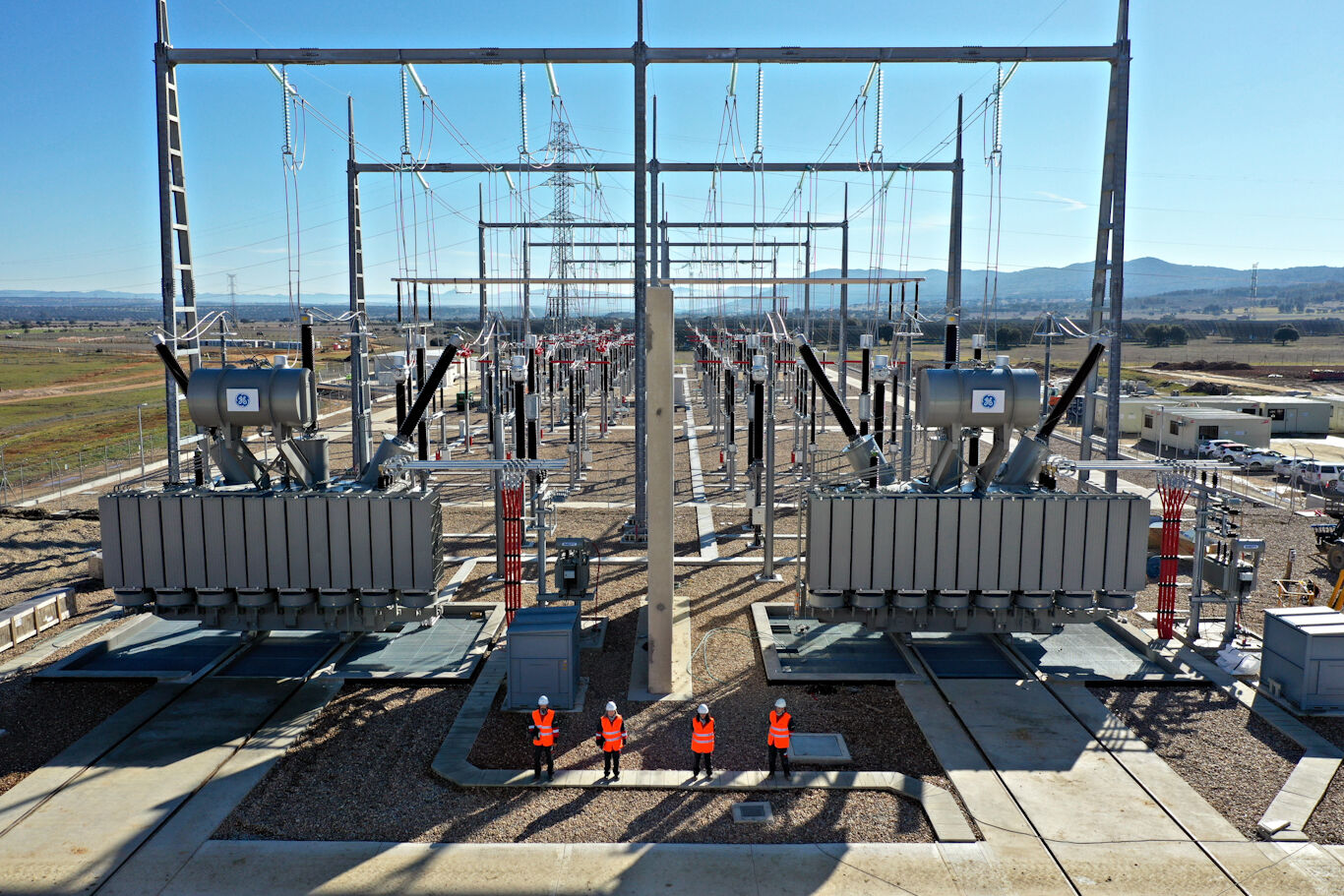 Highlights
The construction work included over 200 foundations for switchgear and equipment, and two main and three accessory buildings; over 1,000 metres of conduits were installed; over 5,000 metres of high-voltage cable were laid; and over 30,000 metres of control and power cable were installed.
The solar plant occupies an area of about 700 hectares, the equivalent of 980 football pitches, distributed in five large areas, all in Valdecaballeros. It will have an estimated production of 514,490 megawatt hours (MWh) per year and supply electricity to some 153,000 homes.