International Convention. The CEO of Eiffage Energy and managing director of Eiffage in Spain, José Manuel Martínez, last week hosted the International Convention of Eiffage Énergie Systèmes, our group's parent company, organised by Eiffage Energía in Seville. The meeting was attended by the CEO of Eiffage Énergie Systèmes, Ludovic Duplan, together with its directors of structure and the CEOs of its subsidiary companies in Europe, as well as the directors of the most important business areas of Eiffage Energía.
During the convention, José Manuel Martínez presented Eiffage Energía's Strategic Plan; and the managers of each area presented their most notable results and projects; the EPC projects in progress in the Renewable Energies area; and the company's Digitalisation Plan.
Eiffage Énergie Systèmes communications director Clémence de Corbière spoke about the preparations for the company's Convention, which will take place in September.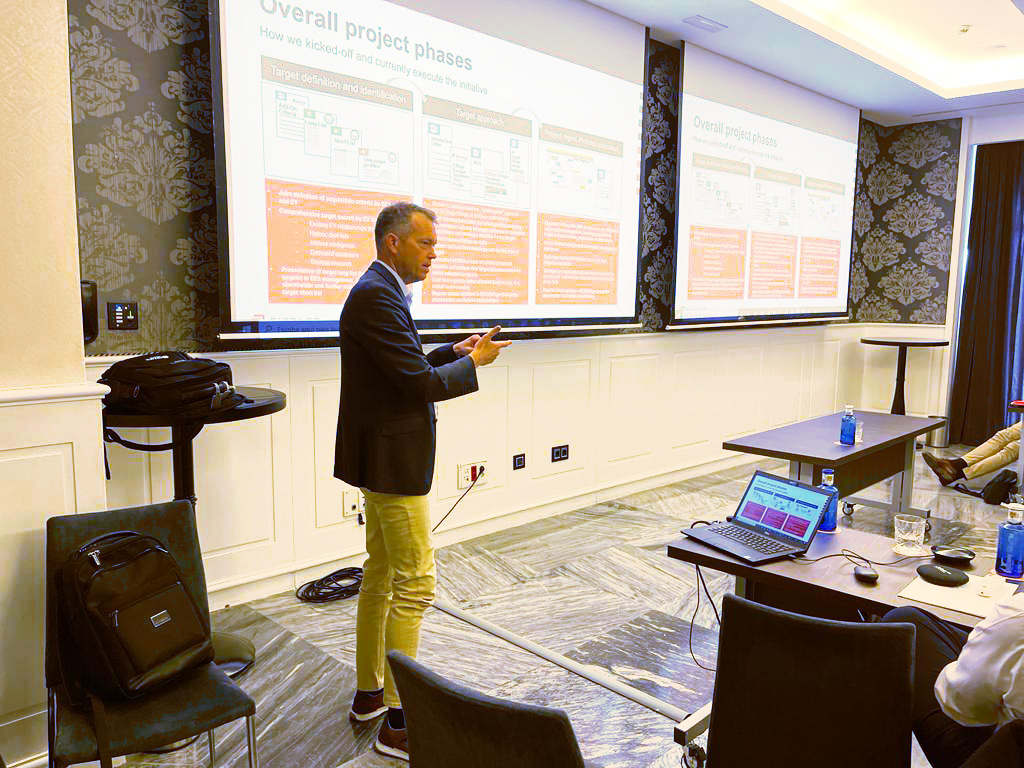 Low carbon strategy
The Eiffage Group's low-carbon strategy was also a feature of this event, as it is one of its fundamental objectives with a view to achieving zero emissions by 2050.
The CEO of Eiffage Énergie Systèmes, Ludovic Duplan, highlighted some of Eiffage's main themes, such as the Mobility Plan or TIM 22.
In addition to the convention, those attending the meeting had the opportunity to visit some of Eiffage Energía's projects in Seville, such as the Clúster Arcos Photovoltaic Farm, located in Arcos de la Frontera, in Cádiz; and a student residence built in Seville.
Cluster Arcos Photovoltaic Farm
The Clúster Arcos Photovoltaic Farm, developed by Statkraft and built by Eiffage Energía, consists of four 234 MW plants.
These plants generate 500 GW/h of clean energy per year and will avoid the emission of 120,000 tons of CO2 per year.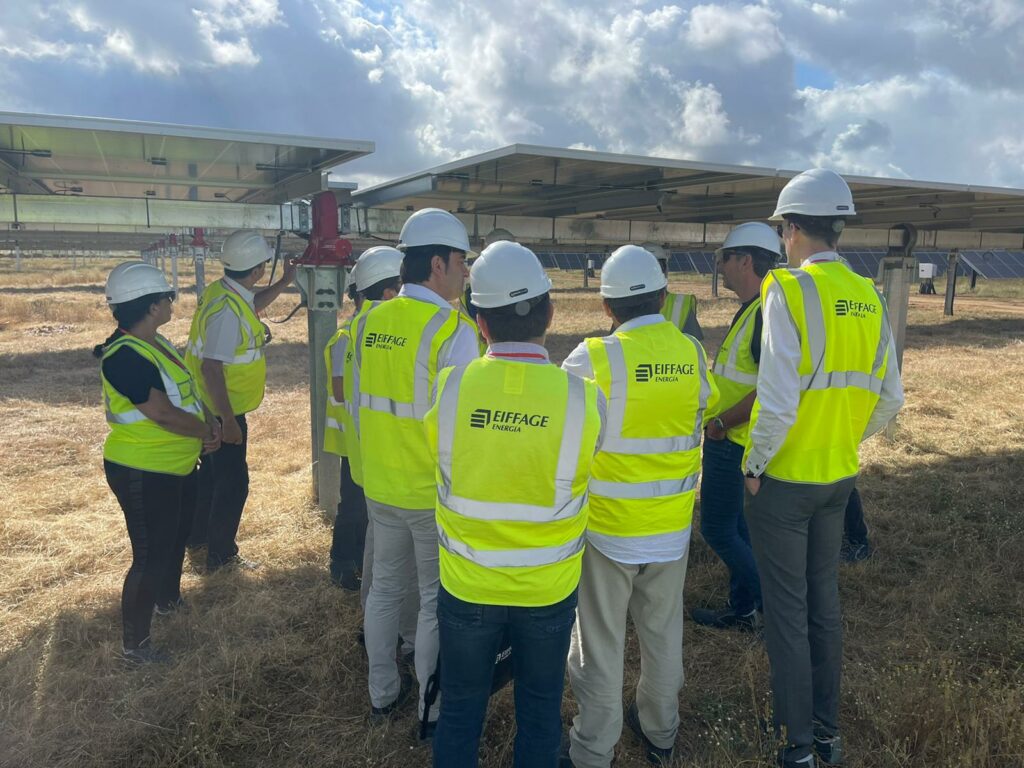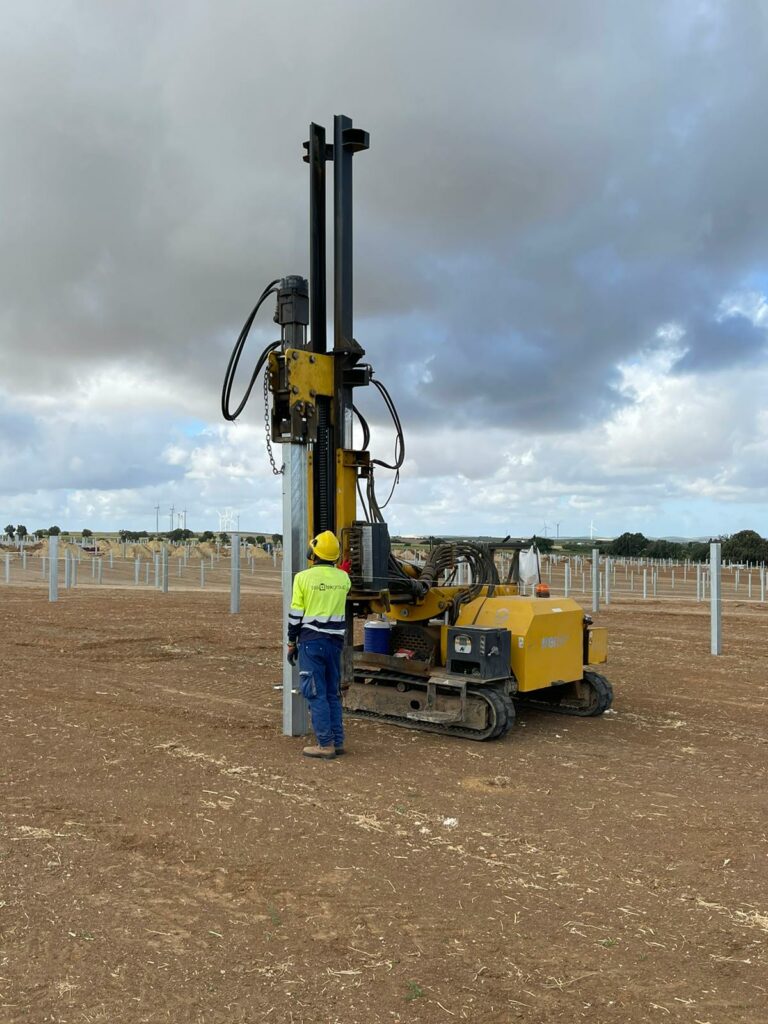 Student residence
The Student Residence is a project developed by Urbania,led by our construction subsidiary, Eiffage Conscytec, in a joint venture with DBD Ingeniería.
It is a 6,150 square metre building with 220 individual rooms.
It is located between Avenida de la Palmera and Heliópolis, one of the nicest residential areas of Seville, very close to the Reina Mercedes campus. The award-winning architecture studio Buró4 has been commissioned to design the building.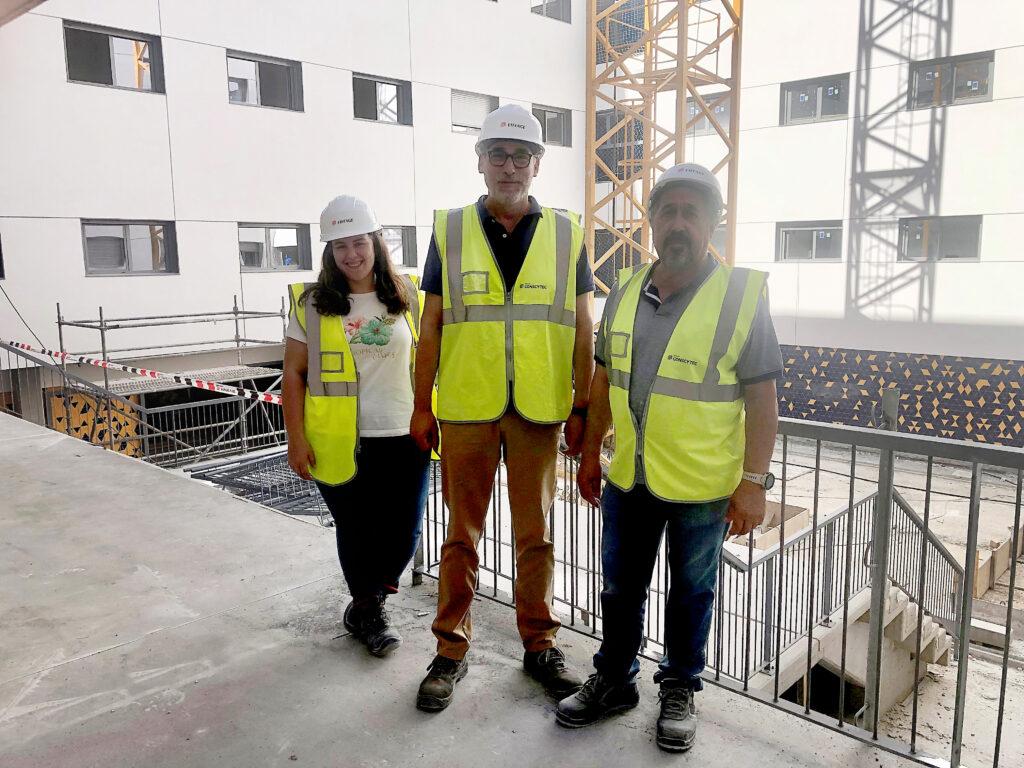 Sustainable project
It is a building with a basement, ground floor and three storeys, which is noted for its sustainability, with an A+ energy rating and a low-carbon solution, in accordance with our decarbonisation policy.