Ballestas and Casetona. Our Renewable Energy department is in charge of assembling and commissioning the main equipment of the Ballestas and Casetona photovoltaic plants for Iberdrola in Revilla Vallejera, Burgos. These plants, with capacities of 41 MW and 33 MW, respectively, will consist of over 120,200 photovoltaic modules, intended for hybridization with the existing 69 MW wind farm.
It will be the first hybrid wind and solar plant in Spain. Hybridization allows for optimizing grid usage and minimizing the environmental impact of projects on the areas surrounding their locations.
Reduced environmental impact
Hybrid generation plants share the same grid connection point and infrastructure, such as the substation and electricity evacuation line. Furthermore, they are situated on lands already designated for renewable generation and share roads and facilities common to the operation of both technologies. All of this results in a significantly lower environmental impact compared to two independent plants.
Undergrowth clearing work, planned for the maintenance phase, will be carried out using sheet, and fencing has been designed to include a vegetation screen.
Moreover, at Eiffage Energía Sistemas, we've installed wildlife fencing with fauna crossing points every 200 meters, and we've enhanced the facilities with anti-collision plates for birds. We've also minimized the use of concrete by covering foundation piles with vegetative soil to reduce their impact.
Ramps have been placed in excavations to allow wildlife to exit and avoid entrapment. We have respected the pre-existing stone rabbit refuges and adjusted the project layout to safeguard the fauna inside. They were marked out during construction to prevent their disturbance.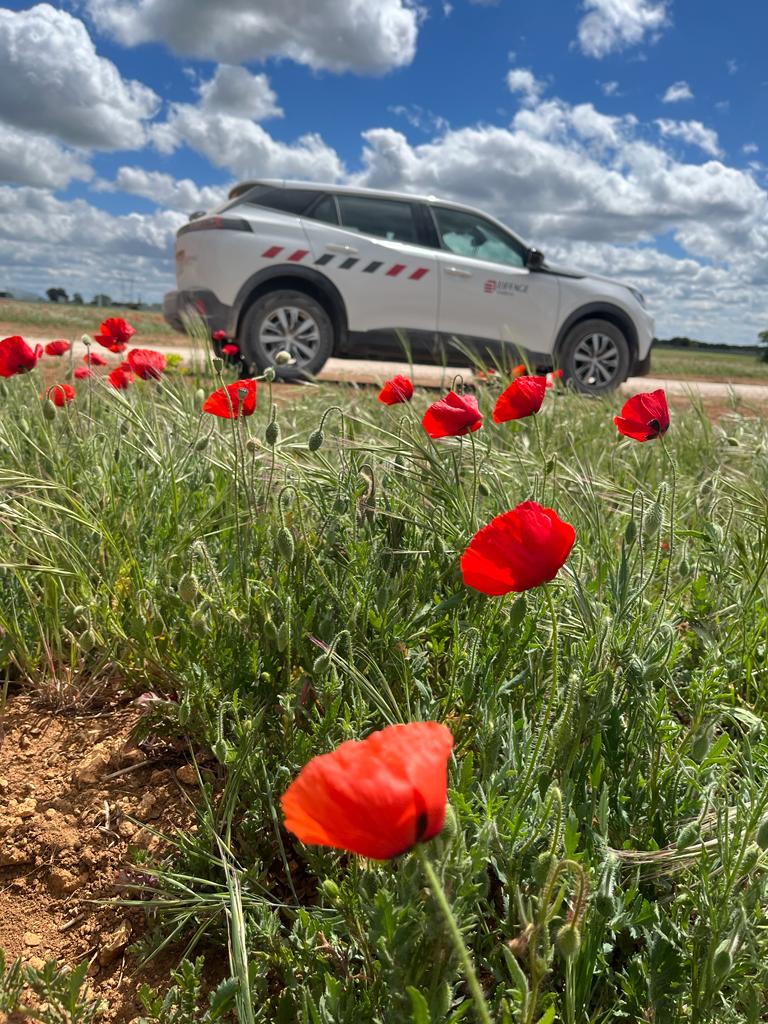 Scope of the project
This project, with a budget of 13.2 million euros, includes structures, modules, inverters, foundation piling, low and medium voltage pipeline execution, electrical connections, circuit laying, engineering, SCADA, CCTV, access and internal roads, fencing, and drainage systems.
Additionally, Eiffage Energía Sistemas' Distribution department will handle the installation and connection of the Medium Voltage line.
The project, involving 250 people, including some from the local area, contributing to the economic vitality and employment in Castilla and Leon, is expected to be completed in October this year.