SGA Tracking. SGA Tracking is the enterprise resource tracking application that makes it possible to locate and manage all of a company's tools and resources. Developed by our Inelbo subsidiary, it is part of the business lines of the Management and Automation Systems department SGA Solutions®. This department is responsible for developing control solutions for all types of companies and industries through process automation.
SGA Tracking reduces administration times and manages proper maintenance of all company resources.
The system can also be used to easily create reports on the use and maintenance of each material.
Complete and centralised management of all enterprise resources
How does it work?
SGA Tracking contains information on the use and location of all types of company resources. The control system has a mobile application for recording materials using QR codes, and a web-based administration and management system. The software is scalable and customisable to the needs of a company and can incorporate any type of resource, such as work tools, vehicles, work stations, etc.
Activity log app
With SGA Tracking's mobile app, users will be able to record the use of the different tools by scanning QR codes at the beginning and end of use. In addition, the application has a comments section for workers to report any incident they notice. Users will also be able to consult the different tools permanently assigned to them.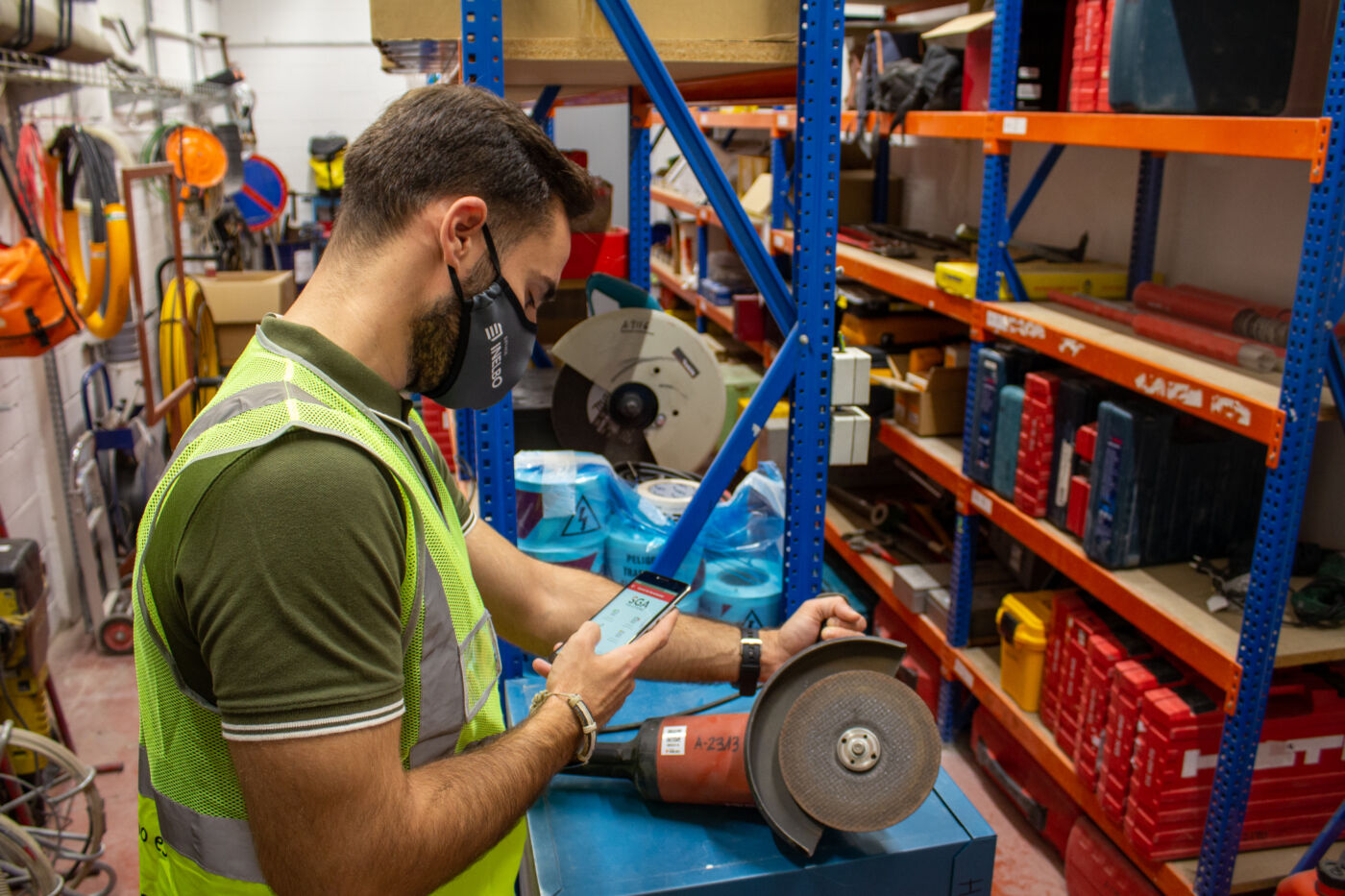 Web visualisation and administration
The administration website shows all the information collected from each of the tools and resources. Here, administrators will be able to perform all kinds of actions such as:
Consult the tools assigned to each worker, with date of use and location.
Know the location and status of tools at all times.
Generate utilisation reports.
Create new QR codes for each tool and resource.
Make reservations for tools for maintenance purposes.
Add, remove and manage permissions for different user profiles.
SGA Tracking is accessible from any type of device, such as phone, tablet or computer, in order to manage and know the status of the company's tools and materials at all times. In addition, the software makes it possible to generate as many locations and departments as the company needs, for optimal organisation of the tools.