Electric vehicle. Eiffage Energía has signed a collaboration agreement with Schneider Electric to accelerate electric mobility and the adoption of charging infrastructure in Spain.
The agreement is part of the two companies' commitment to electric mobility and sustainability.
Albacete Courthouse and Mountpark Illescas Distribution Park
The agreement included the installation of EVlink Smart WALLBOX 7.4 kW electric vehicle charging stations in Albacete's "Ciudad de Justicia" judicial complex and the sale of another project in the Mountpark Illescas Distribution Park. These actions will be followed by other projects currently in progress. In addition, Schneider Electric will be in charge of training the Eiffage team on both its supply and electrical distribution. "Solving the energy dilemma involves decarbonising the economy, and the electric vehicle has enormous potential to help us achieve this goal", says Schneider Electric. "We just have to think about how much energy is consumed by the transportation sector to realize the huge positive impact of moving towards e-mobility. At Schneider Electric, we work to provide integrated solutions that cover the entire value chain of the charging infrastructure. But we are also committed to forming partnerships with the other players in the ecosystem. The ultimate goal is to accelerate the progress of electric mobility in this country."
Commercial reference
The socket outlets installed by Eiffage Energía in the Albacete Courthouse are a commercial reference. And they are, in terms of performance, design and versatility. They represent a plus for the customer at recharging time.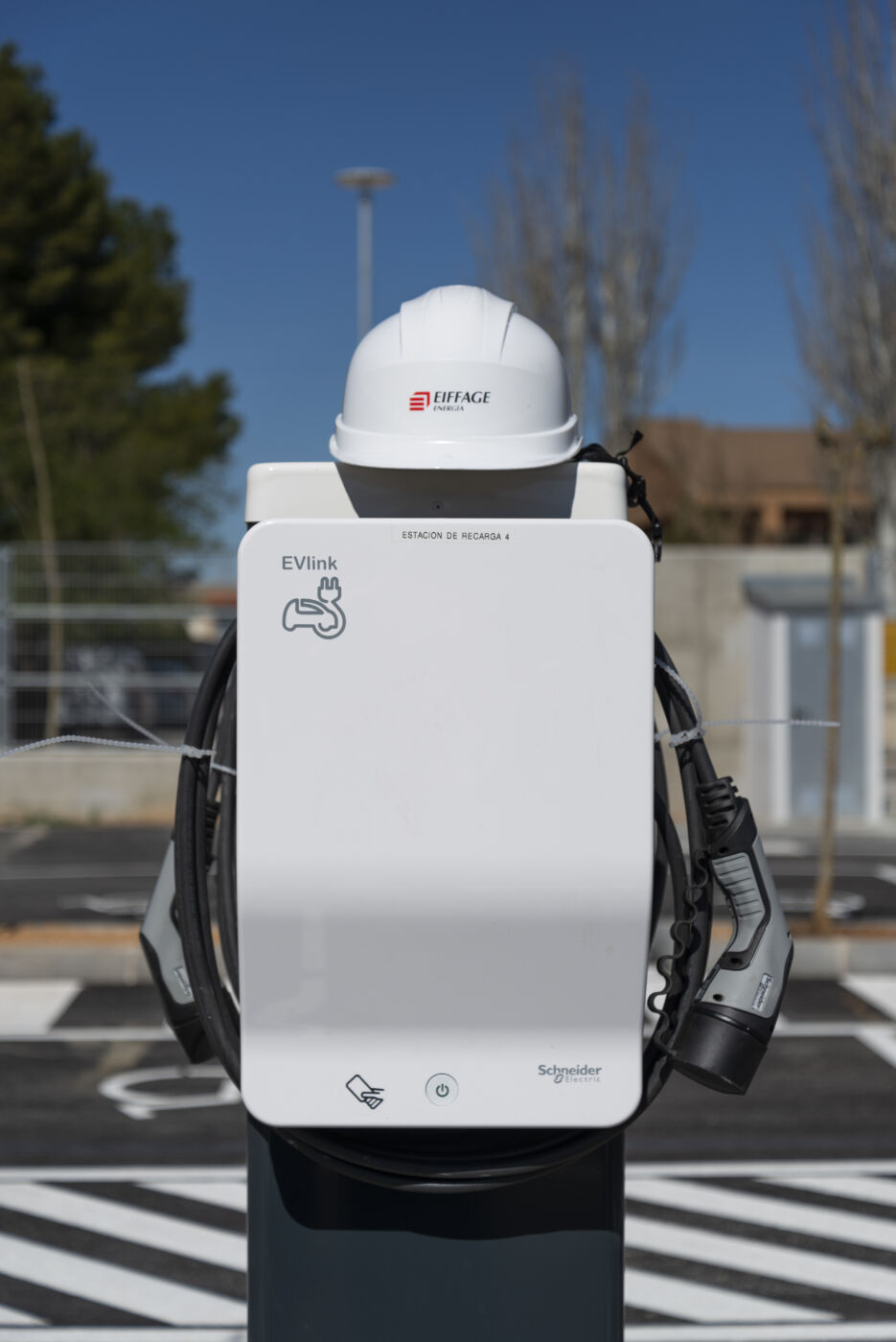 They have multiple configuration options for remote control, maintenance and status display.
This places Eiffage Energía and Schneider Electric at the forefront of technology thanks to their collaboration agreement.
Installation service since 2016
Eiffage Energía has been offering electric vehicle charger installation services since 2016. Currently, we have an organisation for this service with national scope made up of engineers and work teams specialised in electrical (high and low voltage) and civil engineering work. We offer our clients the possibility of installing equipment from different brands and with different characteristics, as we have framework agreements with the leading manufacturers. Thus, we are able to carry out electrical installations, related civil engineering work and projects and legalisations. We also handle administrative procedures with electric utility companies and municipalities to provide "turnkey" solutions. The current health crisis has slowed down implementation of the necessary electrical infrastructure in Europe. But the longest delay is in Spain. However, the European Electric Mobility Plan is still on track, and the momentum of electric cars should continue with the help of smart recovery measures. Measures that would also help the automotive industry meet the EU CO2 targets. In addition, the General State Budget proposed for 2021 allocates 64 million euros for the purchase of electric vehicles and the installation of charging points. It is estimated that the subsidies will incentivise the execution of approximately 25,000 electric charging points in 2021.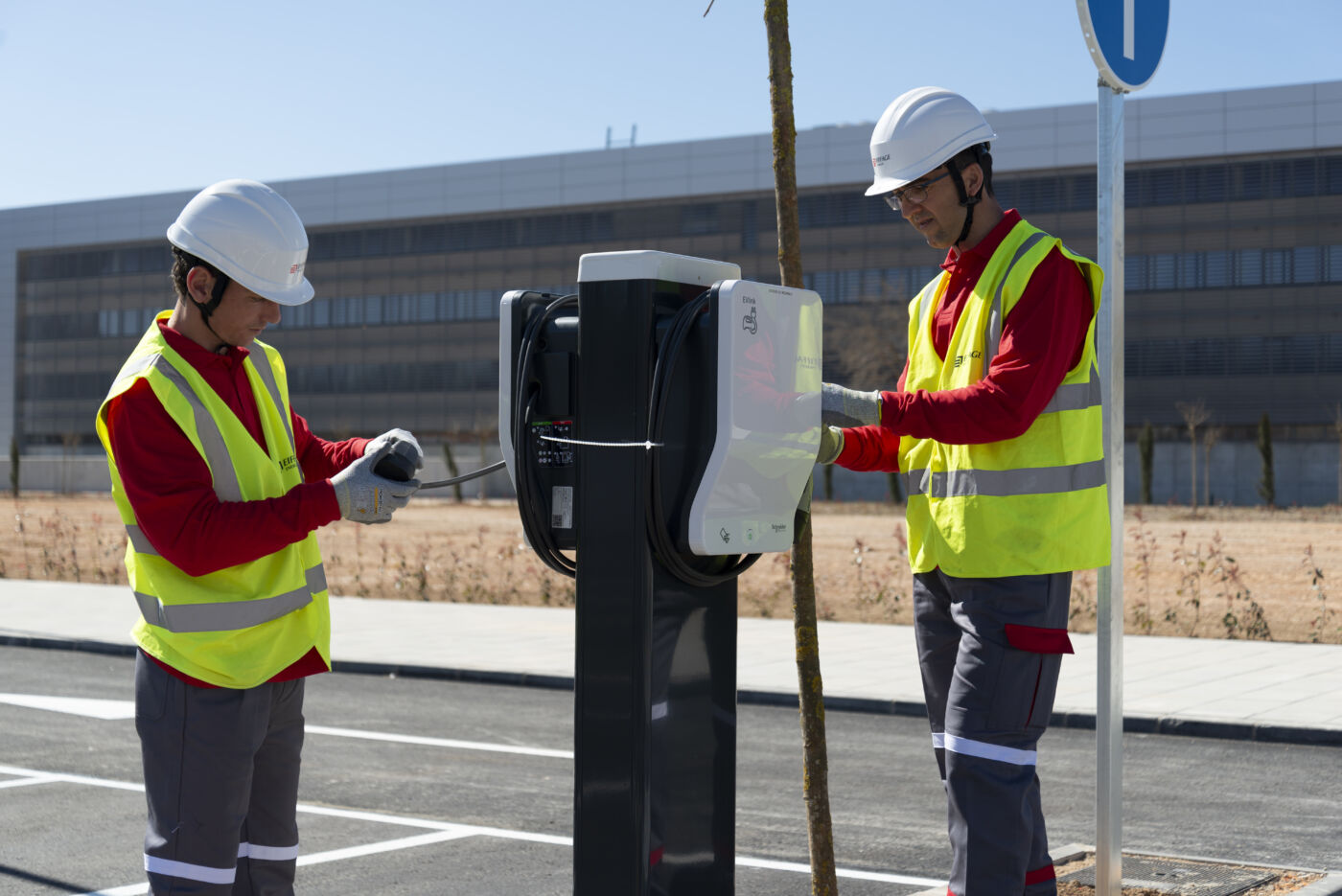 About Eiffage Energía
Eiffage Energía is a large company specialised in electrical infrastructures, installations, maintenance, renewable energies, civil engineering and construction. It has over 50 branches and more than 3,500 employees. It also has eight subsidiaries, four of which are located in the Americas: Eiffage Energía Chile, Eiffage Energía Perú, Eiffage Energía México and Eiffage Energía Jamaica; and Inelbo, Conscytec, EDS and Electromedical in Spain. With the support of the Eiffage Group, with over 170 years' experience, a presence on the five continents and more than 70,400 employees, Eiffage Energía has become a national and international leader in all the sectors in which it operates, offering 360º comprehensive service. News in the media: Renewable Energies Magazine Energética XXI SmartGridSpain Futur Energy