Recharging points. Eiffage Energía has been one of the companies awarded the tender for the installation of charging points for electric vehicles by Iberdrola in several areas of Spain. In Castilla-La Mancha, we are the only company to benefit from this tender.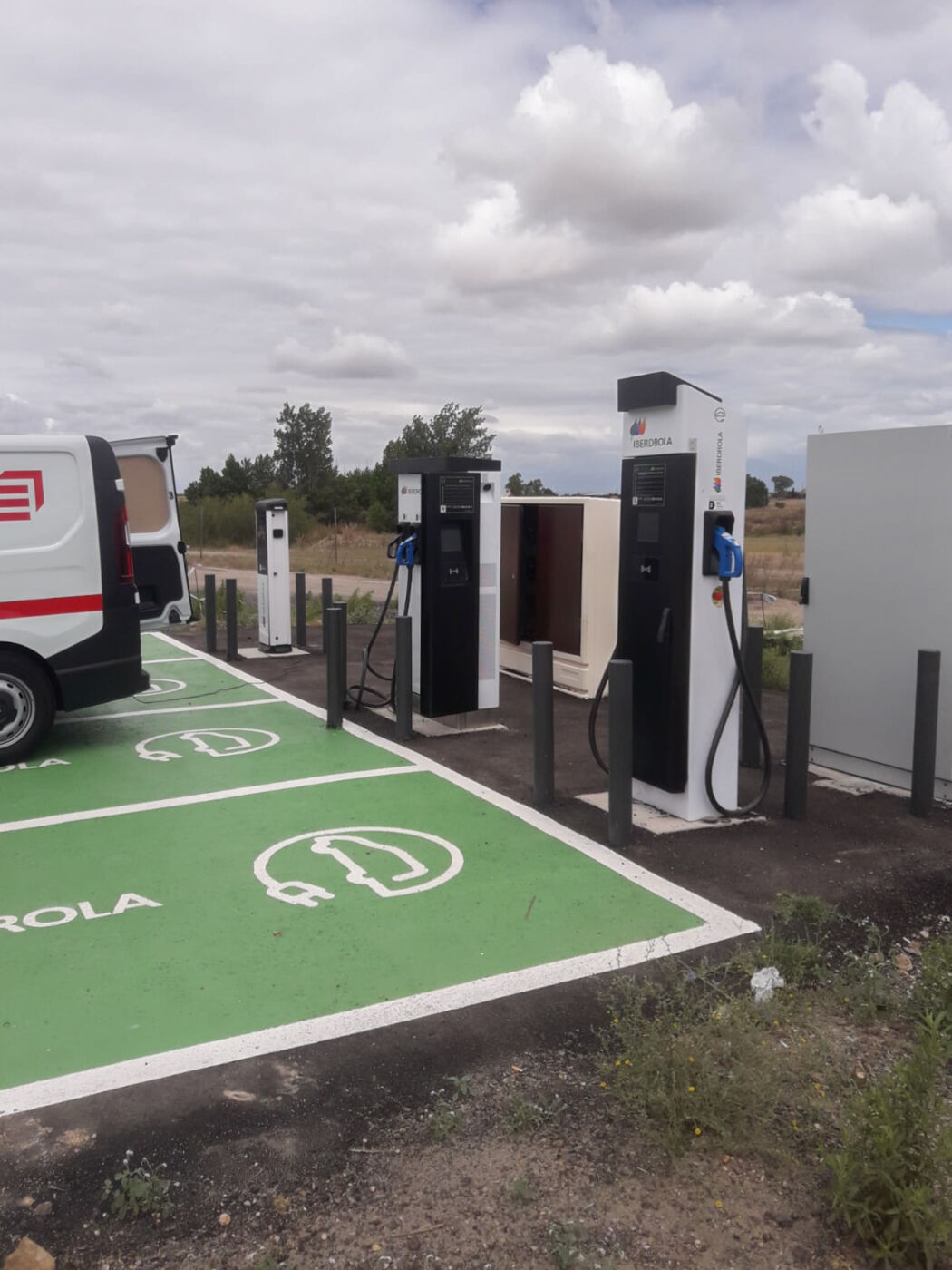 According to the energy company, this will allow the installation of 3,600 charging points for companies, on public roads, with fast (50 kW); super fast (150 kW); and ultra fast (350 kW) chargers. The performance of these contracts will generate employment for 200 professionals. Iberdrola will thus invest 150 million euros in the deployment of 150,000 charging points in homes; companies; and public roads (urban and interurban) in the coming years.
Framework Agreement with Eiffage Energía
The agreement with Iberdrola for the installation of charging points for electric vehicles is valid until April 2025. This agreement includes electrical engineering projects for low and medium voltage facilities, as well as marketing services and materials. Eiffage Energía will install charging points in eleven areas: Basque Country, Navarre and La Rioja; Galicia and León; Asturias, Cantabria and Lugo; Castilla y León; Madrid, Cáceres and Castilla-La Mancha; Madrid, Segovia and Castilla-La Mancha; Valencian Community and Murcia; Andalusia and Badajoz; Catalonia and Aragon; Canary Islands; and Balearic Islands. We offer the service of supplying energy to the electric vehicle. This initiative is part of our sustainability and innovation policy. Accordingly, our goal is to reduce our carbon footprint and help conserve the planet.