Eiffage Energy participates in AVAESEN's CleanConnect VLC project. An initiative aimed at startups from all over the world, proposing challenges linked to sustainability.
The first edition of the CleanConnect VLC programme has been organised by Valencia City Council, through Valencia Activa, and AVAESEN. The aim is to promote Cleantech enterprise in Valencia, as well as to attract international startups in this sector to set up in the city.
Up to five startups from anywhere in the world will be selected. These startups present their proposals to co-create Cleantech solutions, together with corporations, to gain access to potential investors.
Innovation and sustainability
Five Spanish business groups, including Eiffage Energía, have set different challenges for the future in the Cleantech area. They have done this in the form of invitations aimed at startups from all over the world. The invitation will be open until 17 September this year.
Eiffage Energía is looking for a comparative sustainability software solution for equipment and material classification in studies; and an innovative zero-emissions power supply solution for isolated works.
By doing so, the company restates is commitment to innovation and sustainability, fostering an environment of co-creation for the development of new technological solutions for the decarbonisation of the economy.
CleanConnect VLC
Clean Connect VLC is a programme that aims to promote cleantech enterprise in the city of Valencia, by connecting the talent and ideas of international startups with the needs of four leading corporations forming part of the business fabric of Valencia: Eiffage Energía, Obremo, Hidraqua and Opentop.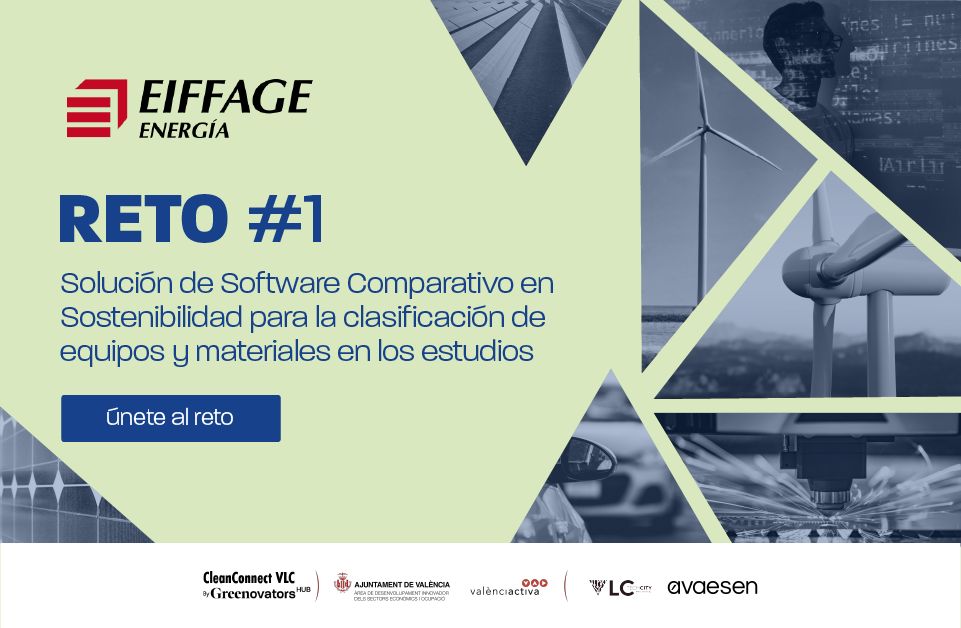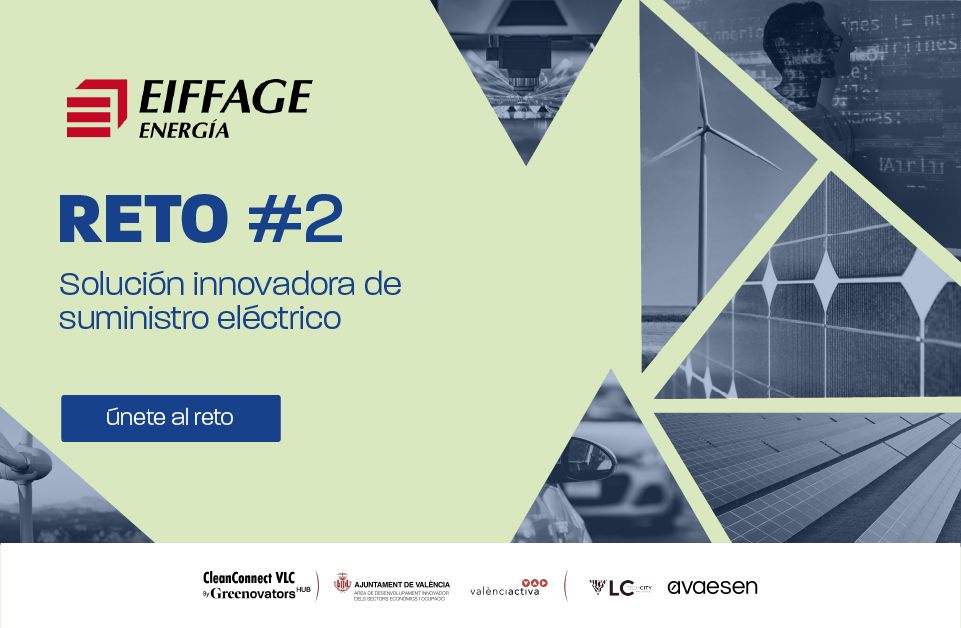 More information in Clean Connect Valencia – Clean Connect Valencia (greenovators.es)