Eiffage Energía has just joined the Hydrogen Cluster of Castilla-La Mancha. This is a group of companies whose objective is to collaborate in the strategic development of hydrogen technology, contributing to the region's energy transition, as well as in its positioning as a national and European benchmark.
Last week, our colleague Alberto Moeckel, head of the Green Hydrogen area at Eiffage Energía, attended a conference at the National Hydrogen Centre in Puertollano (Ciudad Real), headquarters of the Cluster, to present our company as a new associate company.
During the event, Alberto Moeckel introduced the company and spoke about the low carbon strategy and Eiffage Energía's objectives in terms of green hydrogen.
Pilot project at the headquarters of Eiffage Energía
He pointed out that we are working on a pilot project at the headquarters in Albacete. Our goal is to familiarize ourselves with the hydrogen production process and to draw operational conclusions through smart data monitoring and energy management systems.
A project that combines solar photovoltaic technology with electrolysis to produce day-time green hydrogen using renewable energy from the sun. This renewable hydrogen produced will serve two applications or use cases. On the one hand, to power a 5-tonne forklift truck (covering the sustainable mobility variable); and, on the other hand, to charge a stationary fuel cell that will generate and return electrical energy. The aim is to supply the building's night-time consumption (serving as an energy storage system).
H2 Revolution International Congress
The event, which was opened by Emilio Nieto, Chairman of the Cluster, was attended by José Luis Escudero, minister of Sustainable Development of the Government of Castilla-La Mancha.
In addition to presenting the new partners, the event served to inform about major projects within the Hydrogen value chain to turn Puertollano into an energy valley; as well as to present the H2 Revolution International Congress, which will take place on 27, 28 and 29 September 2022.
In addition to Eiffage Energía, two other new partners were introduced: Skydweller Aero and Kolya Renovables.
Castilla-La Mancha Hydrogen Cluster
The objective of this cluster, currently made up of 41 companies, is to represent and encompass the entire industrial chain that makes up the hydrogen vector, which includes production, transport, logistics, distribution and storage. In addition to supporting research and development (R&D&I), and light and heavy transport.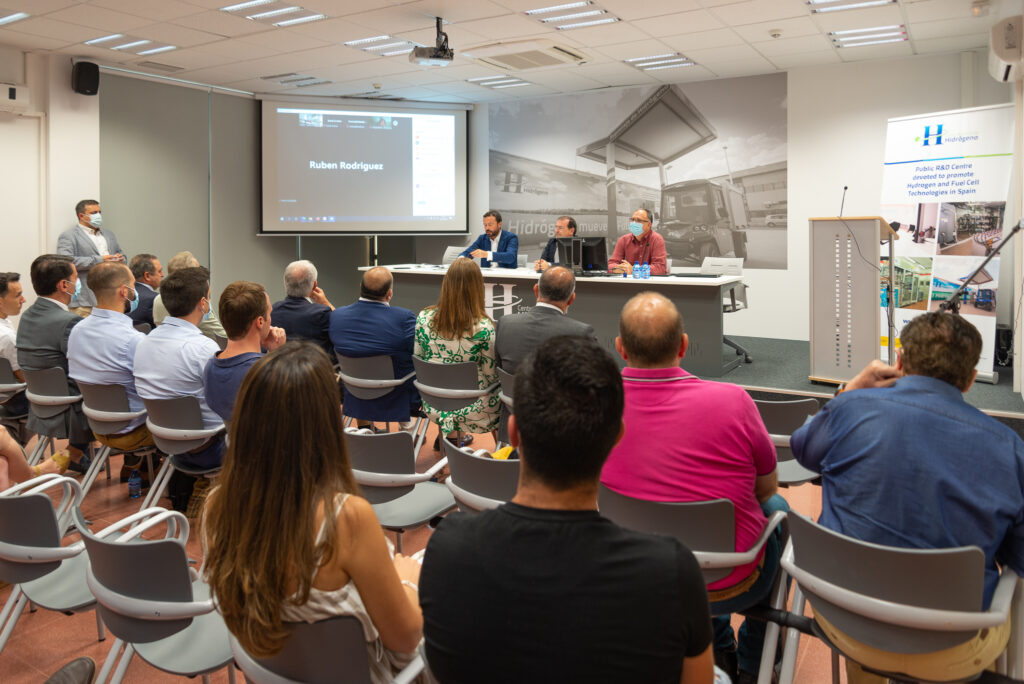 The news in the media