Belinchón solar plant. Benoît de Ruffray, Chairman and CEO of the  Eiffage Group, and José Manuel Martínez, CEO and Managing Director of Eiffage in Spain, paid a visit to the Belinchón solar facility (150 MW). We are constructing this plant for Elawan Energy in the province of Cuenca and it will be operational in just a few weeks.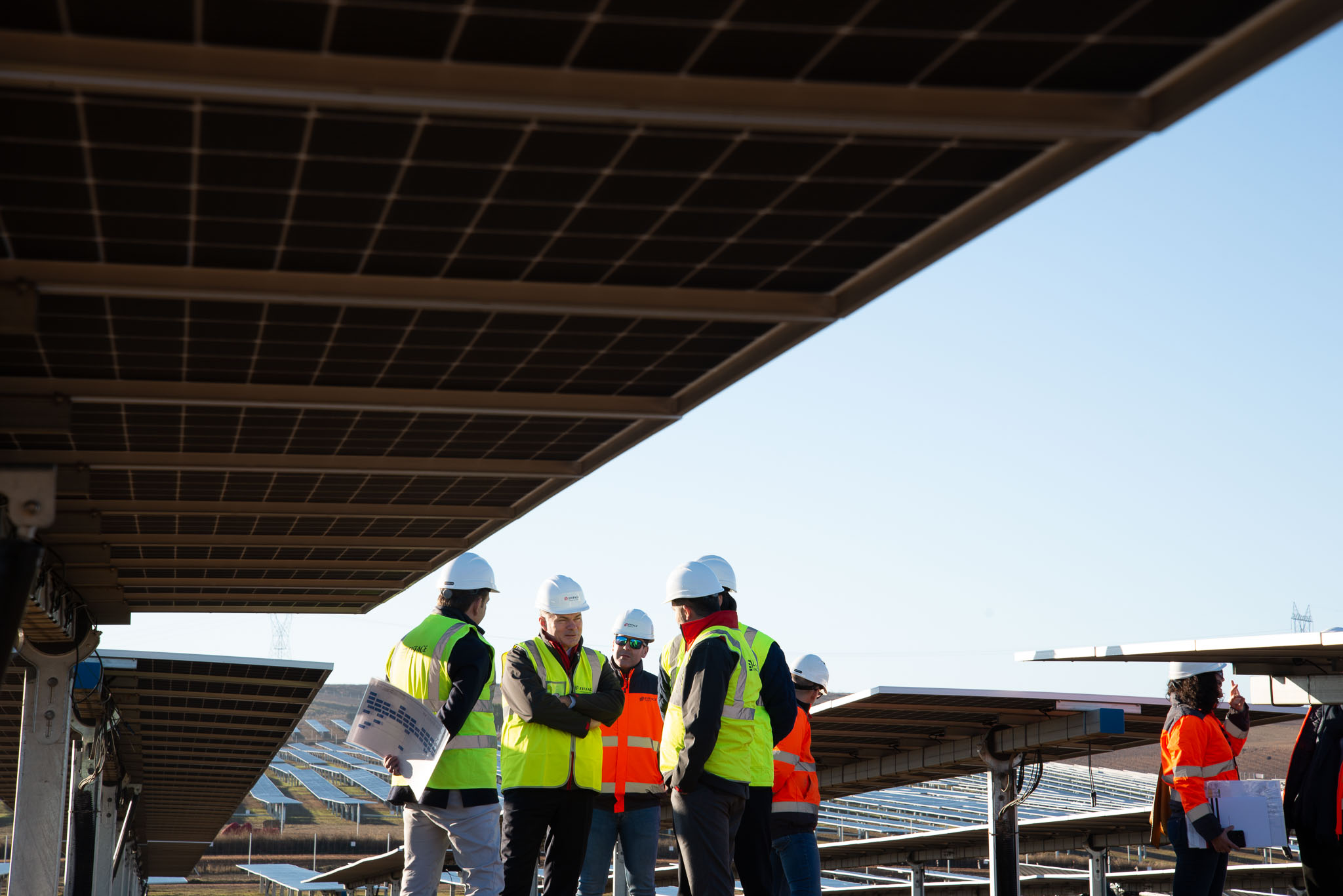 Large-scale EPC project
Together with the Villanueva de los Escuderos solar plant (240 MW), also in the province of Cuenca, this is a large-scale EPC project. It includes substations and evacuation lines. There are approximately 950 people working on this project, and the entire Mechanical Assembly department is also involved.
In total, these plants will supply around 120,000 families per year; and will avoid the emission of around 300,000 tonnes of CO2 into the atmosphere.
Among the numerous positive effects of these projects is the creation of local jobs in rural regions with high unemployment rates.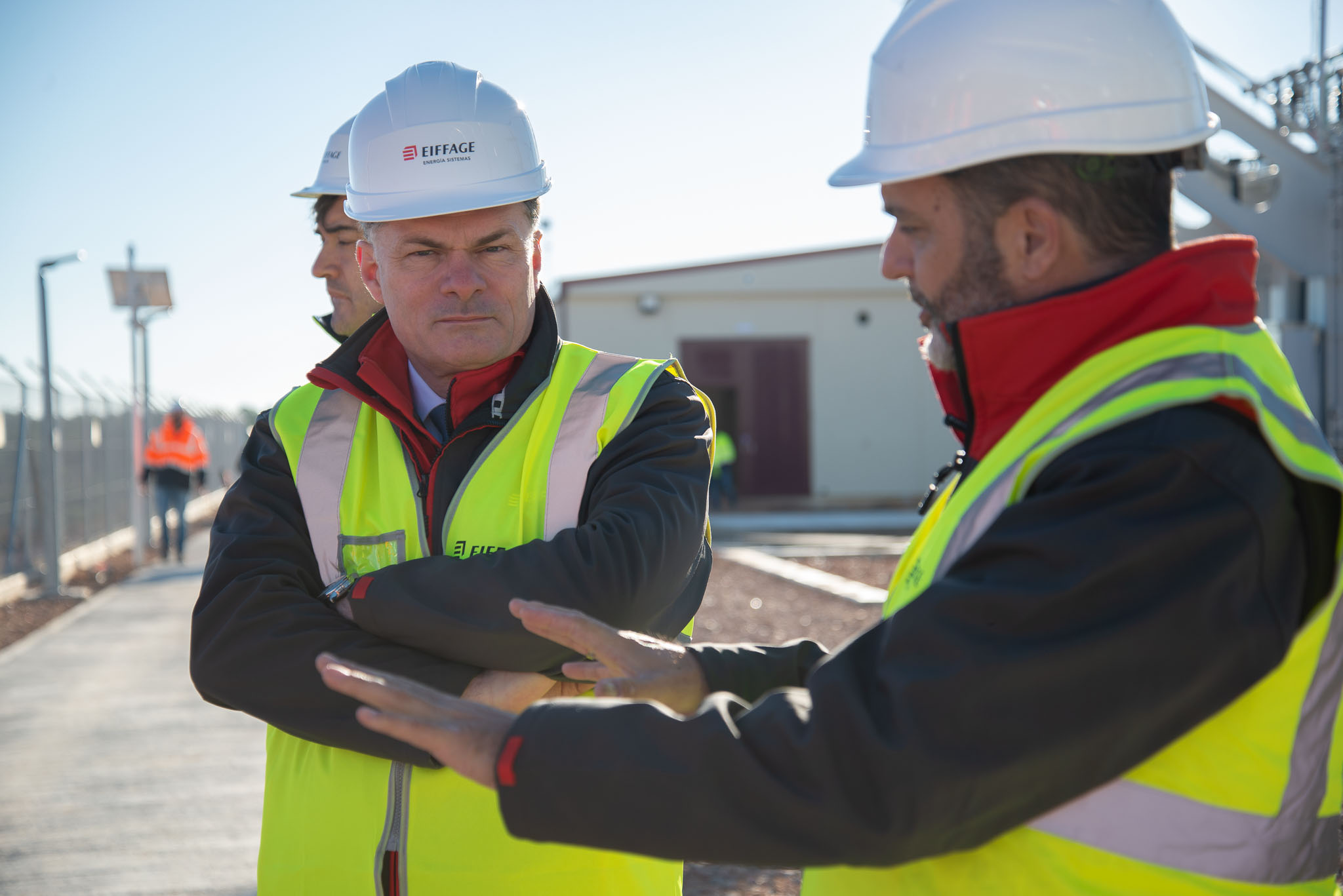 Meetings with the various Eiffage Group subsidiaries
This visit is part of a series of meetings between the chair of the Eiffage Group and representatives from each country. The goal is to gain an understanding of the work performed by the Group's European subsidiaries in Germany, Belgium and Spain.
The Eiffage Group has been operating in Spain since 1979. It currently has a presence in the energy, infrastructure and metal sectors, through three of its most important companies:
–Eiffage Energía Sistemas, with a turnover of 930 million euros and a staff of 4,700 people at the end of 2022.
–Eiffage Infraestructuras, 277.3 million euros and 1,050 employees.
–Eiffage Metal, 70.4 million euros and 399 employees.
6,149 employees
In total, the Eiffage Group's figures in Spain are 1277.7 million euros of turnover with 6,149 employees on the staff.
These figures put us in a privileged position and require us to maintain a constant effort and dedication to our customers and society.