For Alcatel Submarine Networks (ASN), our Distribution Works department carried out the channelling of the land-based section of the Orval submarine cable linking Valencia (Spain) to Oran (Algeria), with a budget of 5 million euros.
In each of the two cities, the submarine cable runs across the beach to a cable termination station, where it connects to the land-based cable to be routed overland. The objective of this project was to construct an overland route from the landfall point of the submarine cable on the Malvarrosa beach, in Valencia, to connect it to the Control Centre facilities (telecommunications node) belonging to ALGERIE TELECÓM.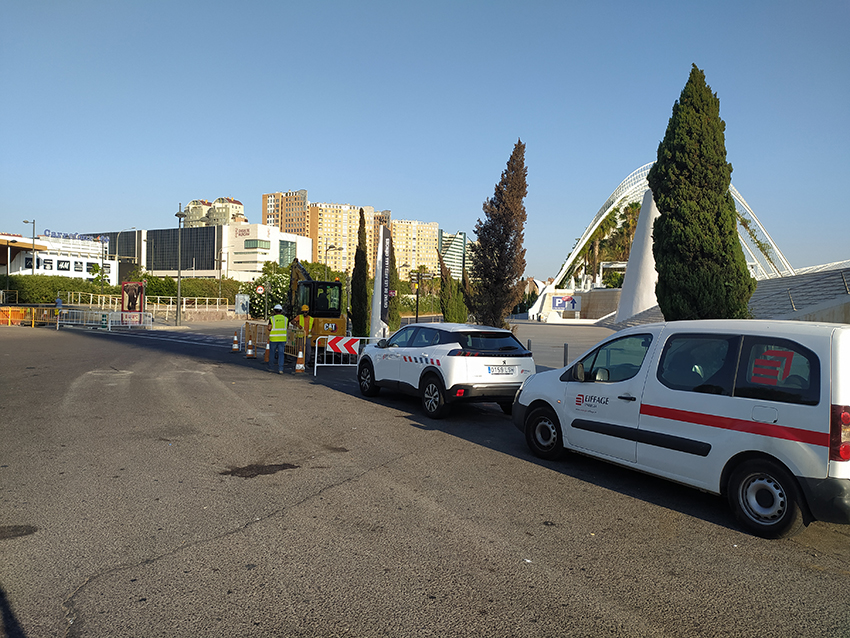 ORVAL Project: 12 km of telecommunications channels
The work consisted of:
• 12 km of channelling. From the cable termination station located on Malvarrosa beach, where it connects to the land-based cable running to its facilities. The route, which runs along many streets and avenues, crosses the entire city of Valencia.
• 5 units of Horizontal Directional Drilling (HDD or Moles) for a length in excess of 500 m, for special crossings. Crossings of several areas of railway infrastructure (ADIF, FGV), as well as a crossing under the new course of the Turia River.
• Laying in trenches of 9 63mm rigid PVC pipes + 3 63mm corrugated pipes.
• 100 units of reinforced concrete manholes, including 5 junction chambers.
• Laying of 12 km of fibre optic cable (LCP type).
• Laying of 12 km of earth cable (XAV/RVFV 1kV 2×25).
• 12,000 m3 of concrete (HM-20 and MBRC HD-50/65), supplied by the Eiffage Group's own concrete plants.
• 20,000 m2 of asphalt pavement, supplied by the Eiffage Group's own asphalt plants.
Submarine cables have positioned themselves as key elements for global interconnections, and Spain is one of the most sought-after locations for these cables. Our country is set to become a hub for dozens of submarine cables for telecommunication services.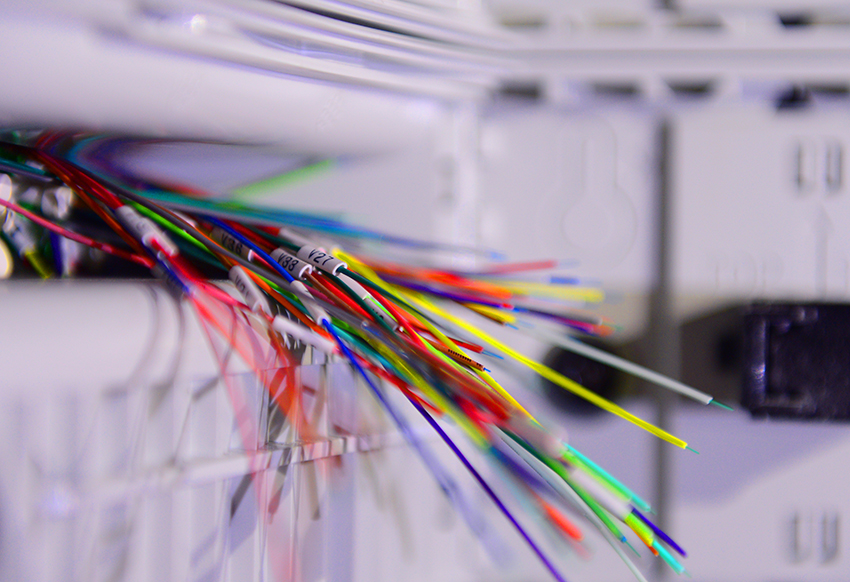 Experience in interconnections
In 2014, Eiffage Energía Sistemas participated in the Electricity Interconnection project between Spain and France, declared a Project of Common European Interest. This project has doubled the electricity exchange capacity between the two countries with 65 kilometres of underground technology linking the districts of Santa Llogaia, in Girona, and Baixàs, in France.
Another example of our experience in this area is the 115-kilometre high voltage submarine link that Red Eléctrica España developed between Mallorca and Ibiza.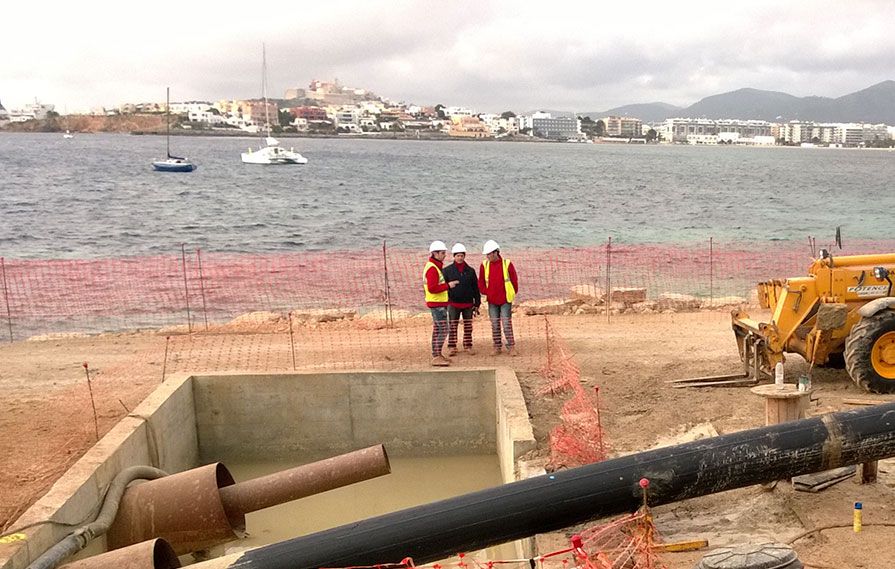 This project forms part of a series of investments that Red Eléctrica Española earmarked for connecting these two islands with the Iberian Peninsula to ensure and implement the reliability of the archipelago's electricity supply, with the aim of guaranteeing emission reductions, savings and efficiency.
These two projects posed a challenge to Eiffage Energía, which, by participating in these actions, contributed to the creation of the European electricity market.