The 21 homes of the social housing building that our subsidiary Eiffage Conscytec has built in Sabadell through the Vimusa S.A Sabadell City Council's public land and housing company have now been delivered.
The building is a pioneer in sustainability for which Conscytec has used a new construction concept, with wood as the structural element.
A unique project, with an A+ rating and a low carbon solution, as it uses wood and eco-efficient materials.
The building, located between Calle Zurbano and the Barcelona highway, in the centre of the municipality, is divided into six floors with 21 units, an open ground floor and two basement floors.
This is the first public housing development to be launched in the last decade in Sabadell.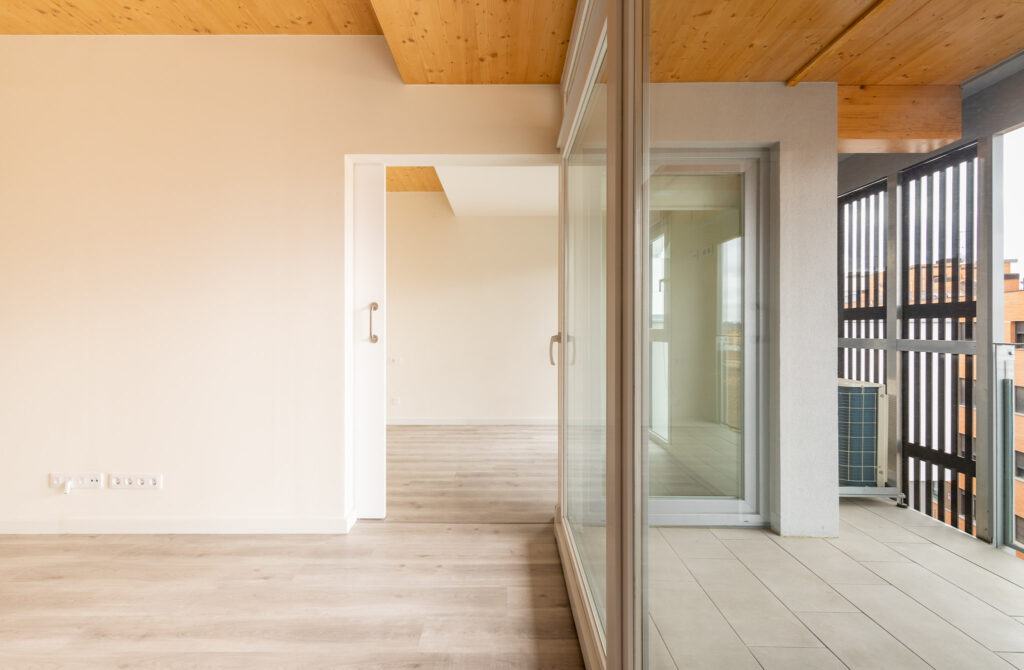 Several projects in Sabadell
We have developed several sustainable projects in Sabadell through our subsidiary Eiffage Conscytec.
The latest project was a 50-home building for Realia in Barcelona, which has achieved a class B energy rating.
In addition, we have constructed another building with 32 homes, also contracted out by Vimusa S.A.
A construction concept that bears the Conscytec hallmark and is a milestone that represents a radical change and improves project management; reduces construction times; considerably reduces the volume of waste and improves health and safety in construction.