On 1 June, the Eiffage Energía Sistemas Group's Fourth Plan for Equal Opportunities between Women and Men was signed after a successful period of negotiation.
The Fourth Equality Plan is an ordered set of measures, adopted after conducting a diagnosis of the situation. Its measures are aimed at achieving equal treatment and opportunities for women and men in the company and getting rid of discrimination on the grounds of sex.
Some of the new features seen in the new plan include the updating of the protocol against sexual and sex-based harassment and sexual violence, and the protocol for victims of gender-based violence.
Objectives of the Fourth Equality Plan
The objectives of this Fourth Plan are to strengthen, in the organisation's culture, the value of equality between women and men as a central strategic core; to promote equal opportunities at all of the company's levels and positions; to eliminate barriers that may generate inequalities in employee access or working conditions; to facilitate a balance between the staff's professional and personal development; to ensure the application of the principle of equal pay for work of equal value and experience; to integrate the gender approach in occupational health policy; and to prevent and punish situations of sexual or gender-based harassment.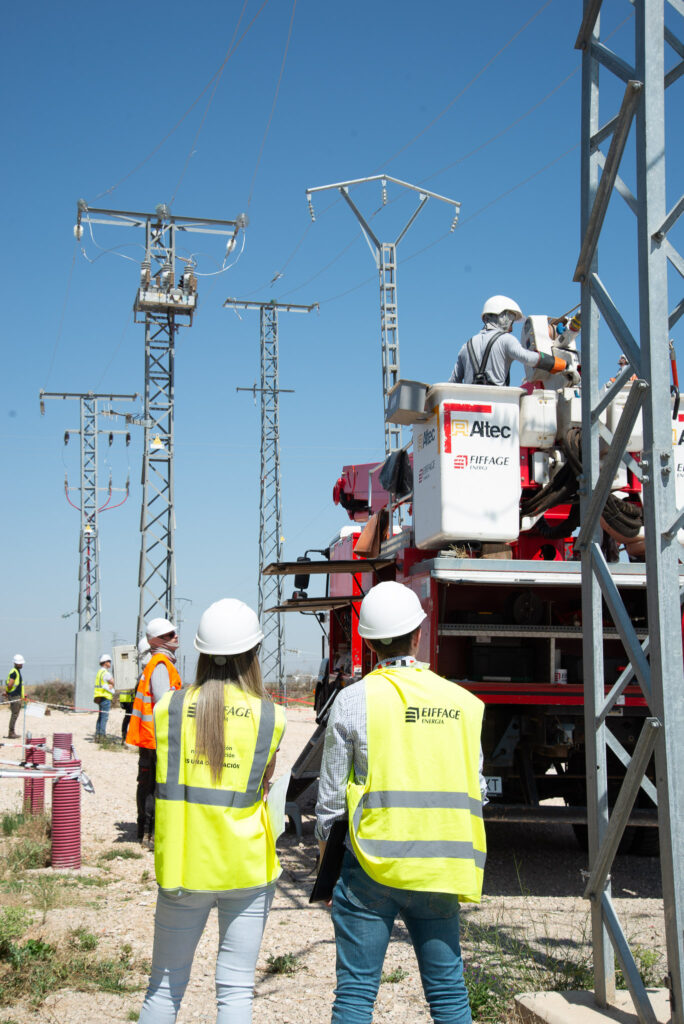 Areas of action
The areas of action included in this Fourth Equality Plan are:
– Selection and recruitment process
– Career advancement
– Training
– Pay and salary audit
– Occupational classification and under-representation of women
– Working conditions
– Shared responsibility for exercising personal, family and working life rights
– Prevention of sexual and gender-based harassment
– Occupational health from a gender perspective
– Protection of victims of gender-based violence
– Inclusive communication. Non-sexist language and communication
Protocol for victims of gender-based violence
Emphasis should be placed on the section dedicated to the protection of victims of gender-based violence.
The agreement is aimed at providing global and coordinated support in the company for female workers who are victims of gender-based violence as defined in Organic Law. 1/2004. This support will be provided from the precise moment that a protection order is issued in favour of the woman; or if the report from the Public Prosecutor's Office indicates the existence of signs of gender-based violence against the woman.
It is important to highlight Eiffage Energía Sistemas' commitment to equality and combating gender-based violence. As part of this, in 2021 Eiffage Energía Sistemas received the "For an Equal Company" award from the Campollano Entrepreneurs Association (ADECA). It is a recognition that acknowledges the work of companies committed to promoting real equality in business.
In addition, Eiffage Energía Sistemas is part of the initiative "Companies and Entities of Castilla-La Mancha for a society without violence against women", through an agreement signed with the Women's Institute. This agreement is part of a programme that includes the awareness and collaboration of socio-economic agents for the dissemination of campaigns on gender violence and for the job placement of unemployed women who are victims of violence.
Prevention of sexual and gender-based harassment and sexual violence
Eiffage Energía Sistemas also has another protocol in place for preventing and taking action against cases of sexual and gender-based harassment, and sexual violence.
This protocol considers two fundamental aspects: the prevention of harassment; and the company's reaction to complaints of harassment. Two types of actions are therefore established: measures aimed at preventing and avoiding situations of harassment or situations that could constitute harassment; and the implementation of an internal procedure for action in cases in which, while trying to prevent such situations, an internal report or complaint of harassment is made by a female worker.
Through its distribution, the protocol aims to raise awareness among the company's staff against any act of physical and psychological violence perpetrated by a man against a woman as a manifestation of inequality and discrimination on grounds of sex. This includes attacks against sexual freedom; threats; coercion; or arbitrary deprivation of freedom.
Commitment
The Eiffage Energía Sistemas Group is aware that its management has to be in line with the needs and demands of society.
For this reason, the company's management assumes the commitment to draw up and implement the "Fourth Plan for Equal Opportunities between Women and Men", involving work in conjunction with the legal representatives of employees, in accordance with the guidelines set out in the legislation on equal treatment and opportunities: Organic Law 3/2007, for the effective equality of women and men, Royal Decree-Law 6/2019, on urgent measures to guarantee equal treatment and opportunities between women and men in employment and occupation, Royal Decree 901/2020, regulating equality plans and their registration, and 902/2020, on equal pay for men and women.
New in media