The Albacete field hospital, construction of which was coordinated and executed by Eiffage Energía, is now ready. Partnered by Albacete University Hospital Complex, Eiffage Energía carried out the design, implementation, coordination and execution of the field hospital facilities at the Albacete Medical School. The facility is ready for referral of Covid19 patients to free up beds in the hospital. Always according to the professional criteria of CHUA. These exceptional facilities, construction of which began on 1 April, offer 198 beds over an area of 2,500 m2 set up for patients, with the aim of decongesting the General University Hospital of Albacete and avoiding overloading of its facilities.
Experience in emergency health infrastructures
Eiffage Energía's experience in facilities with a high level of technical difficulty allowed this project to be completed in record time, as the work was completed in three days, and with the highest guarantees. The work consisted of installing new electrical outlets, a new telecommunications network, operations involving electrical panels on emergency lines. Thereby ensuring electrical continuity in all equipment, as well as the installation of lavatories, washbasins, toilets, and water supply outlets. In addition, it is fully air-conditioned and equipped with a complete gas network for oxygen support.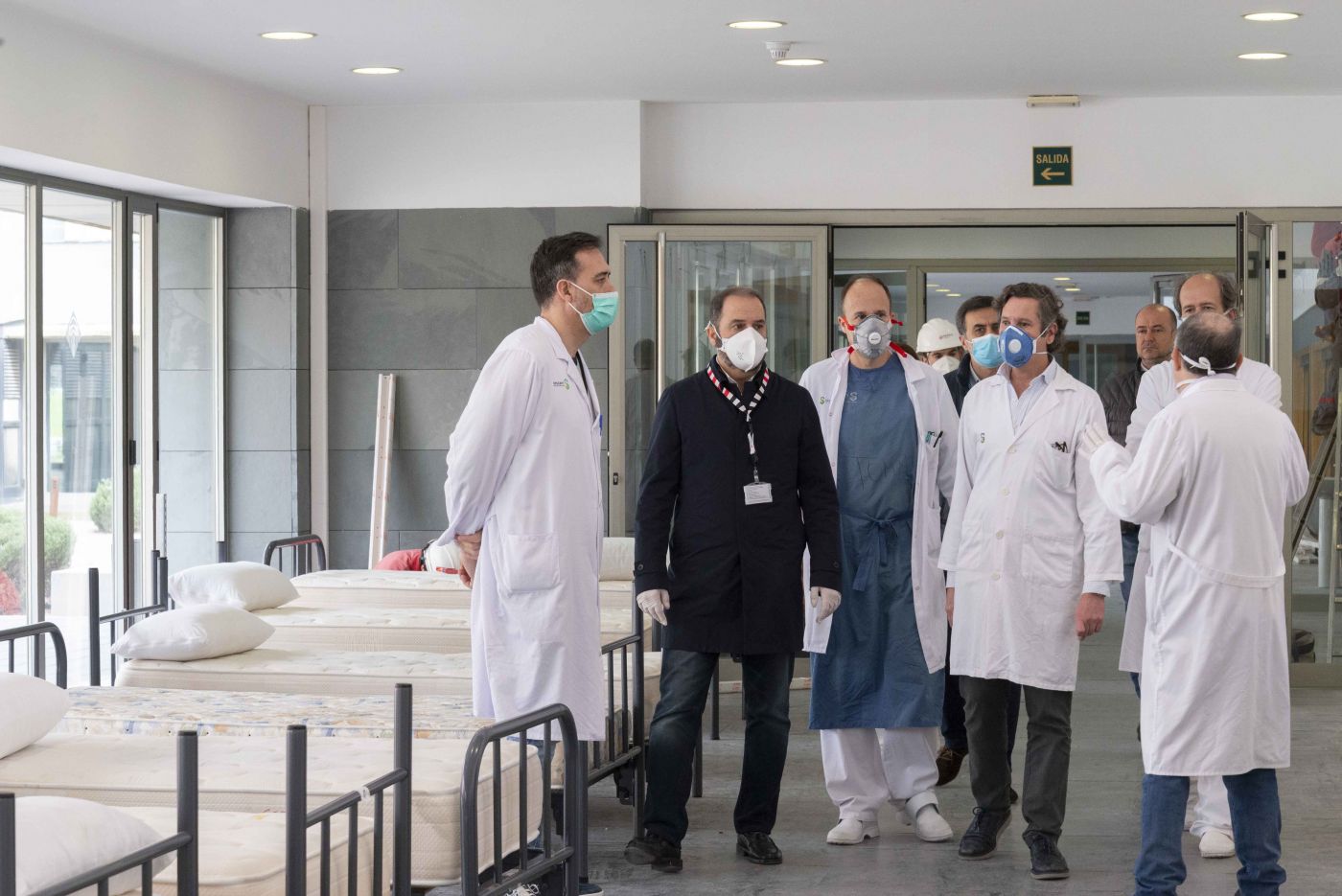 More than 30 technicians working 24 hours a day
The facilities were built by more than 30 of the group's qualified technicians, following the most stringent hygienic-sanitary guidelines and conditions. Of course, with the use of top-level, high-quality PPE and continuous disinfection of the facilities. As well as preventive talks, preliminary analysis, planning and coordination of work in an orderly and clean manner.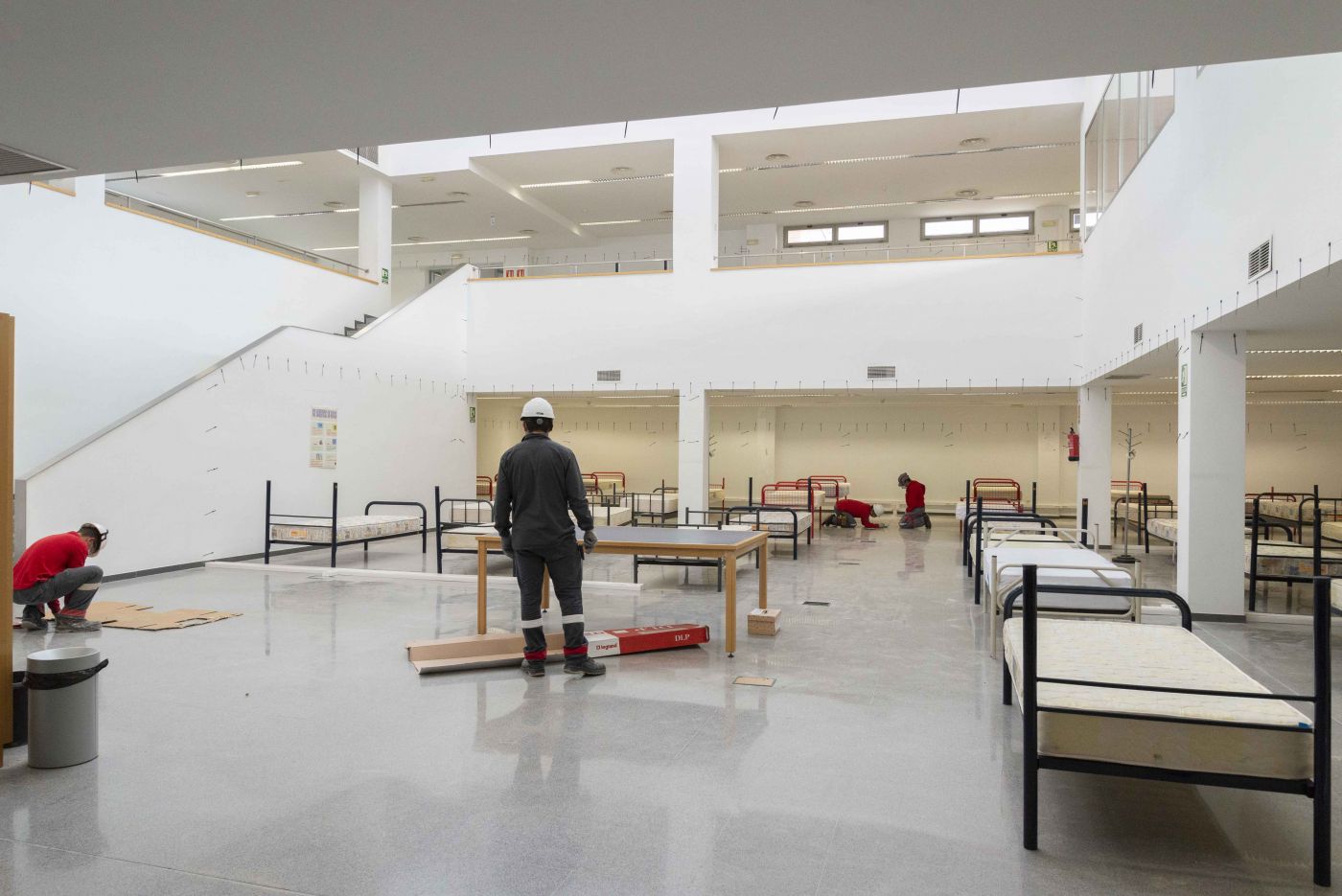 Work was carried out on an uninterrupted basis 24 hours a day, with three shifts. Tremendous effort by our professionals to get the Albacete field hospital, coordinated by Eiffage Energía, ready.
Also participating, in addition to Eiffage Energía's specialists and technicians on site, were the architectural firm Hueros-Toledo Arquitectos, Bueno Arenas, Iniesta Palomares, for plumbing, and Pegisdan for installation of gases. As well as Luxiona Group, Rexel Spain, Sonepar Group and Electro-Stocks Group.